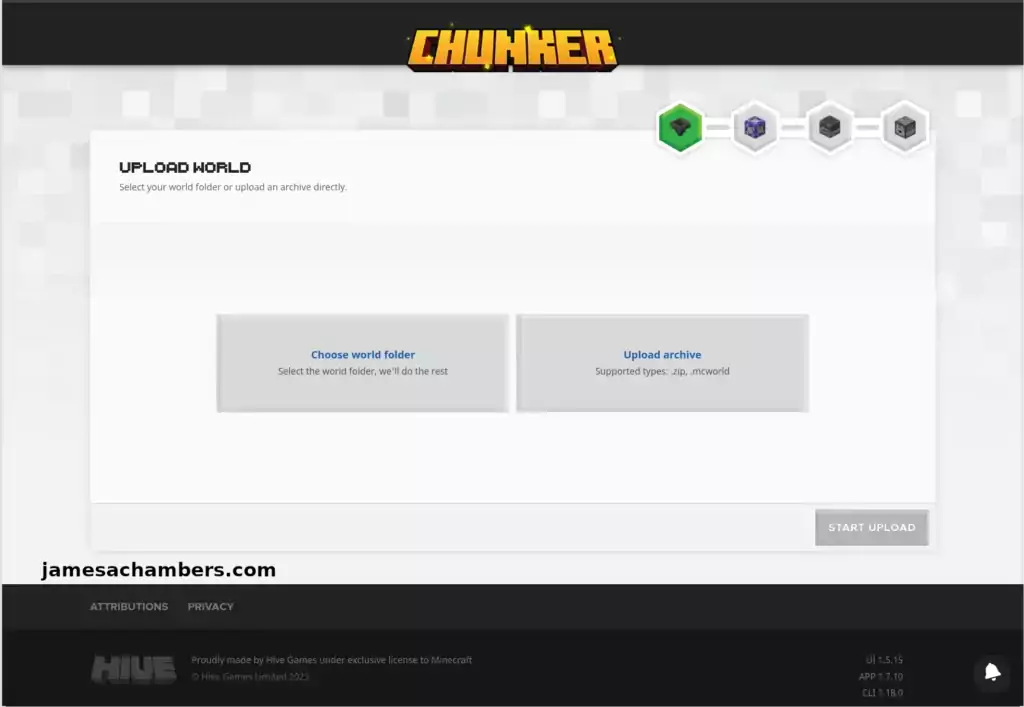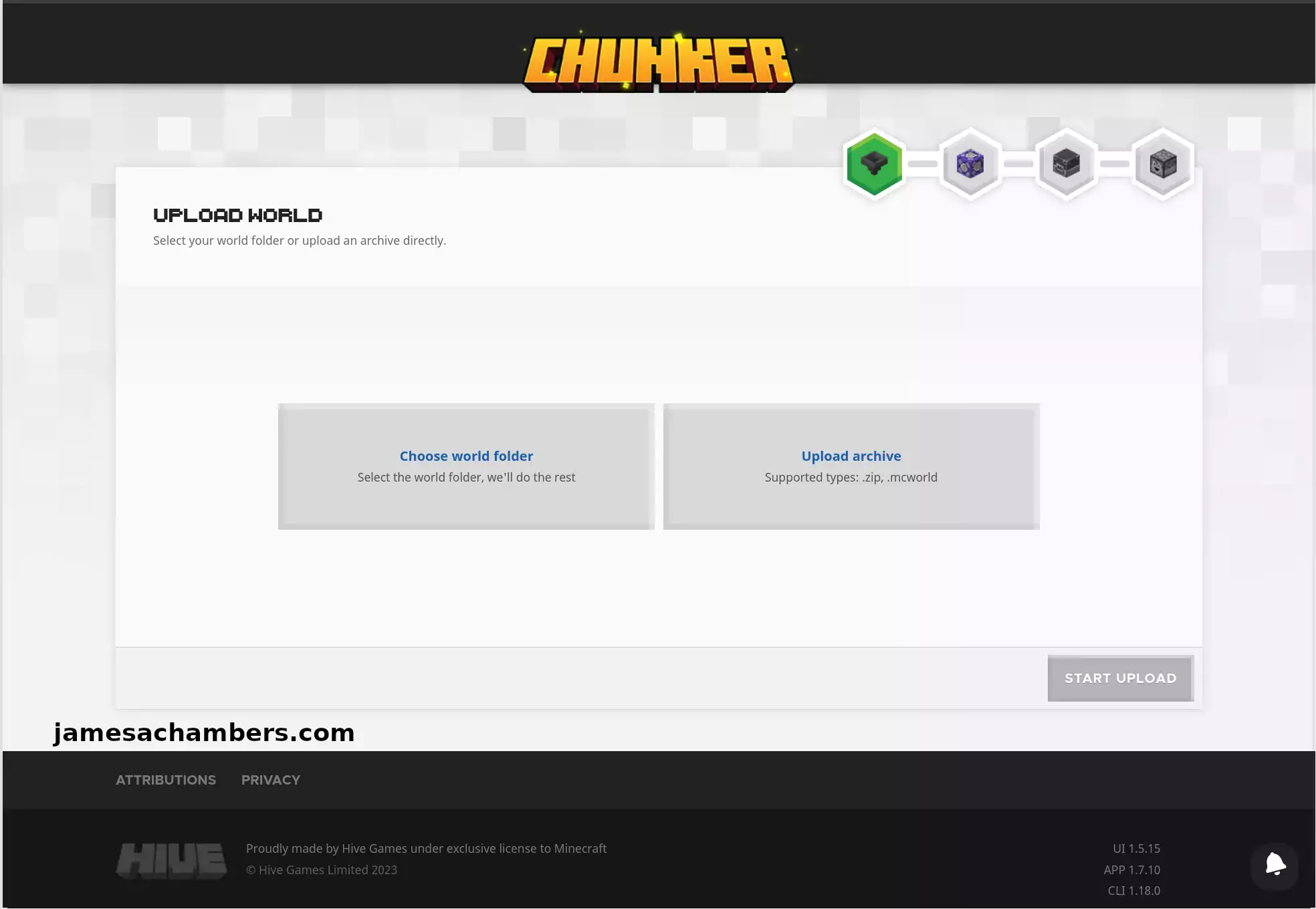 People have been asking me for years how they can convert a Minecraft Bedrock world to Java edition (or vice versa). The answer in the past was that you needed to use one of the tools that could read both formats and convert between them such as Amulet. It wasn't a very fun process though and not many had succeeded over the years.
Recently I was asked this question again though and when I went to look up what the current map editors supporting both formats were I found a surprise: Chunker! If you look at the text in the bottom of the screenshot above you'll see "Proudly made by Hive Games under exclusive license to Minecraft". This is actually an officially sanctioned tool with official Microsoft documentation.
In this guide I'll show you the current capabilities of Chunker and how to use it to convert a Minecraft world between editions. Let's get started!