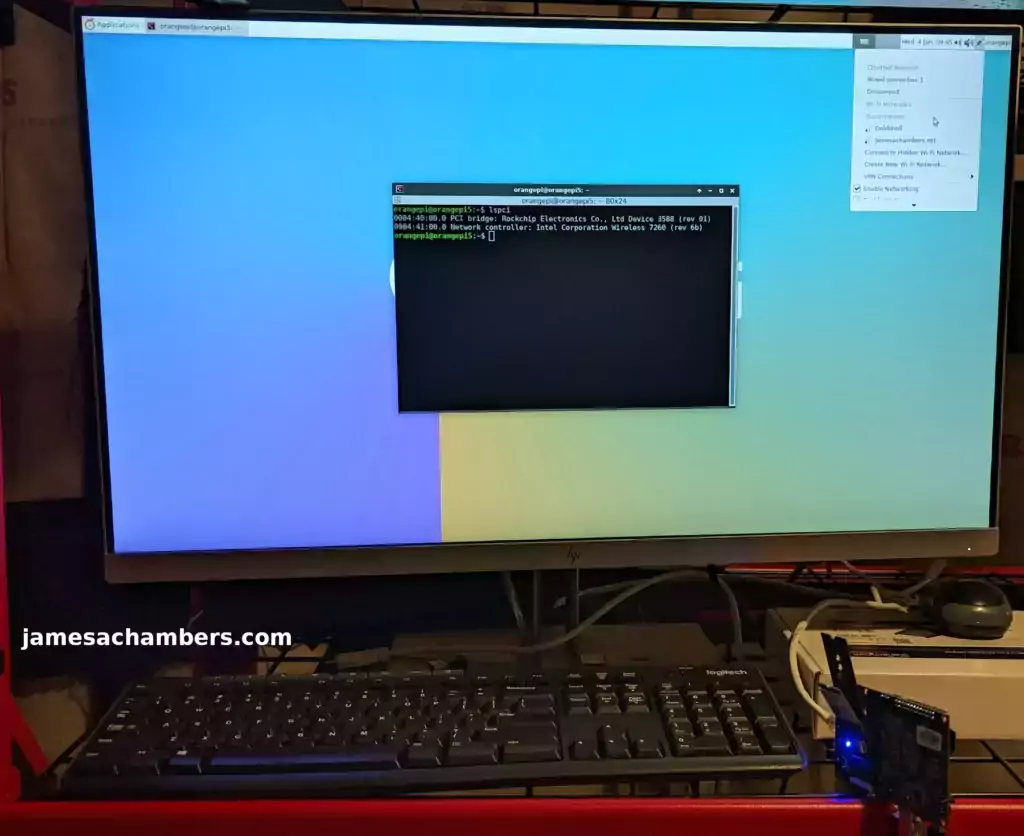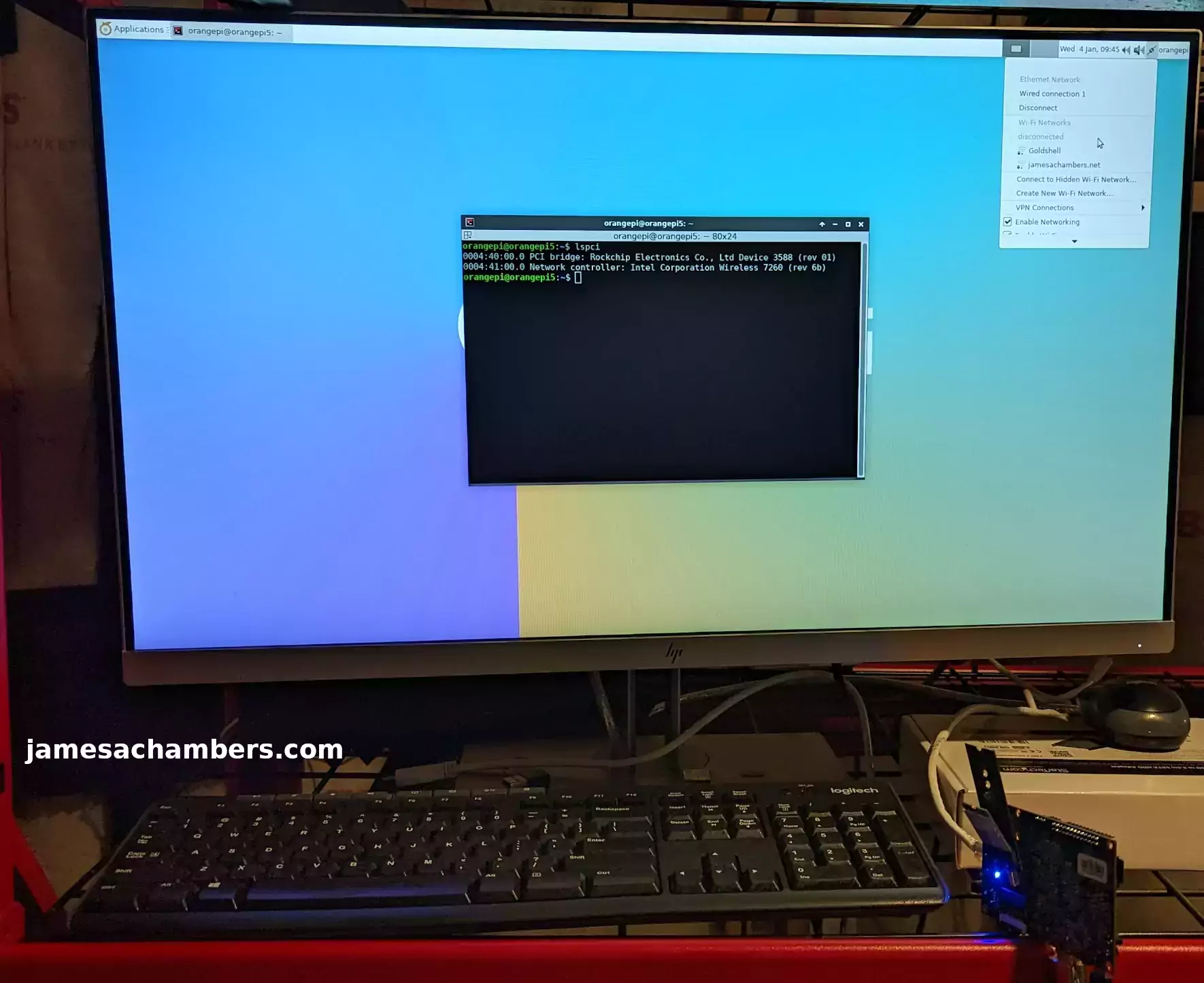 Orange Pi has not released the WiFi module for the Orange Pi 5 yet which has left some people in a difficult position. While working on this problem I discovered an adapter that claimed to be able to let me use normal E-keyed WiFi adapters (commonly found in laptops and tablets) with the Orange Pi 5 using an adapter.
I received and tested the adapter and I am pleased to report it works perfectly! There are some caveats though such as you need a driver for your WiFi card within your OS (and often firmware as well).
In this guide I'll show you how to get this working with the Orange Pi 5 using Linux. Let's get started!