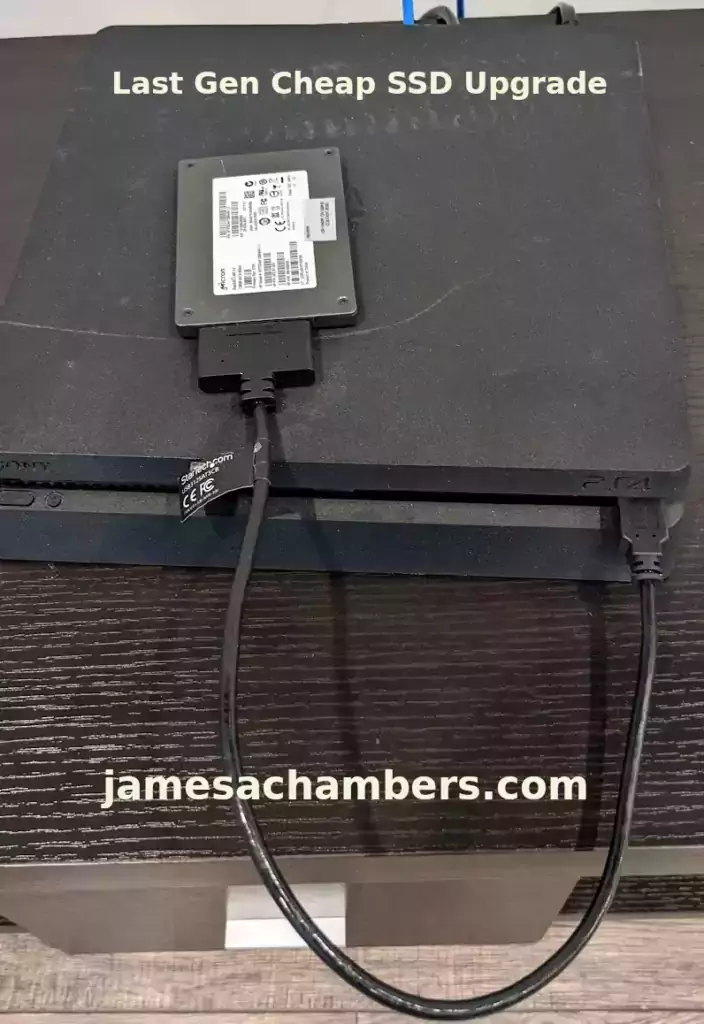 When my wife and I were trying to play Cyberpunk 2077 on our last-gen console it was extremely painful and not just because of the bugs. It was painful because every time I died it would take 2-3 minutes to reload the game.
Eventually I decided to grab one of my spare SSDs and use a USB to 2.5″ SATA adapter and hook it up to our last generation consoles and try installing all of the Cyberpunk files to the SSD. It made a gigantic difference getting my load times down to something closer to 20-30 seconds (much better than 3 minutes).
This is also an incredibly cheap thing to do. Even if you buy a new SSD and a 2.5″ SATA adapter you will spend under $30 or so if you get a minimal capacity SSD. If you already have an older spare SSD even better.
Today I'll cover how to set this up. Let's get started!