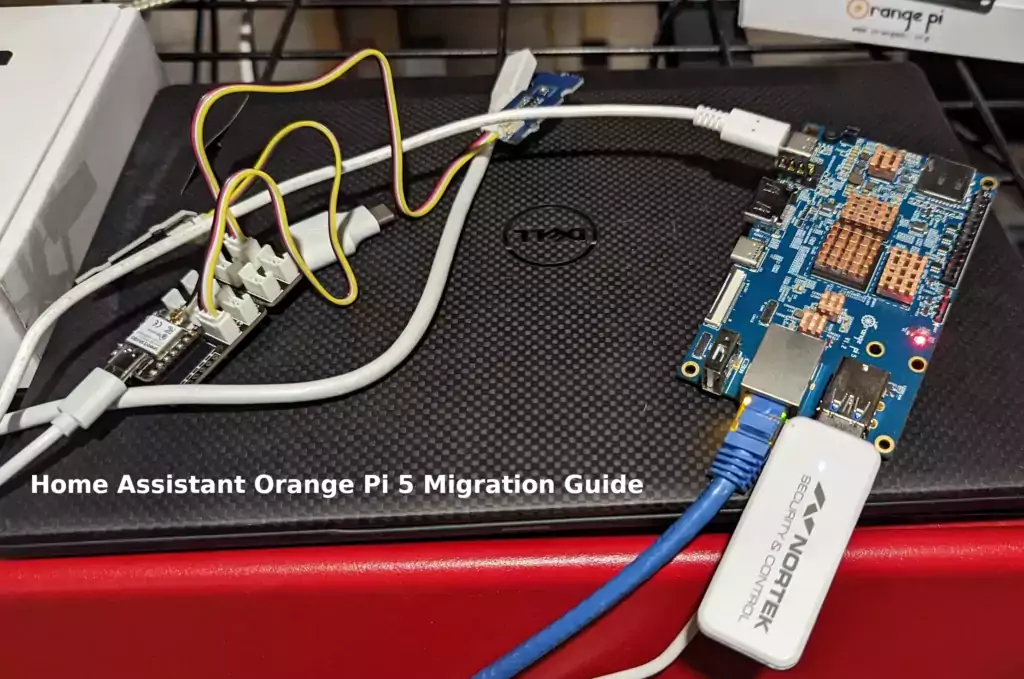 I've been running my Home Assistant instance on a very old Tinker Board S with a 16GB eMMC. This has been working fine for a month or two but I recently started getting notifications that my Home Assistant instance was out of drive space. Sure enough, even after removing all of my backups there is almost no space left.
I've already received reports from my readers about how much better of an experience Home Assistant is running on an Orange Pi 5. Not only is the CPU much more powerful than something like a Raspberry Pi 4 or Tinker Board S but it has a NVMe storage slot. These two things combined make it a great choice for running your Home Assistant instance.
My previous install is a core installation but I'm going to use supervised on the Orange Pi 5. In this guide I'll show you how I migrated my instance step by step and evaluate the performance improvement at the end. Let's get started!