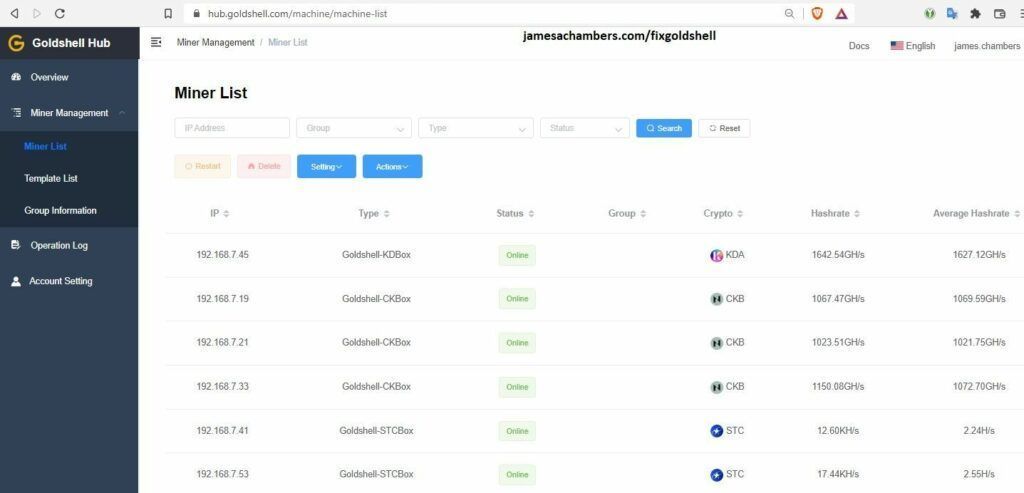 Recently Goldshell released the 2.2.0 update which includes the new "Goldshell Hub" (featured above) which is basically a cloud control center for your miners. I was able to upgrade 23 miners successfully but I had one Mini DOGE and one ST-BOX fail during the upgrade.
After a substantial Google journey and finding some very helpful posts on the VoskCoin forum and reddit I was able to recover both of them without waiting for Goldshell's response on the situation. I will cover what I used to do so and where to find them in the guide but it is at your own risk and if you aren't outside of your warranty support period you should almost certainly contact Goldshell instead.
With that caveat/warning given, I have 25 of these miners and only 1-2 were bought directly from Goldshell in the first place so I was not worried about losing my warranty or support period from them but you should be careful here and only proceed if you understand this. Let's begin!