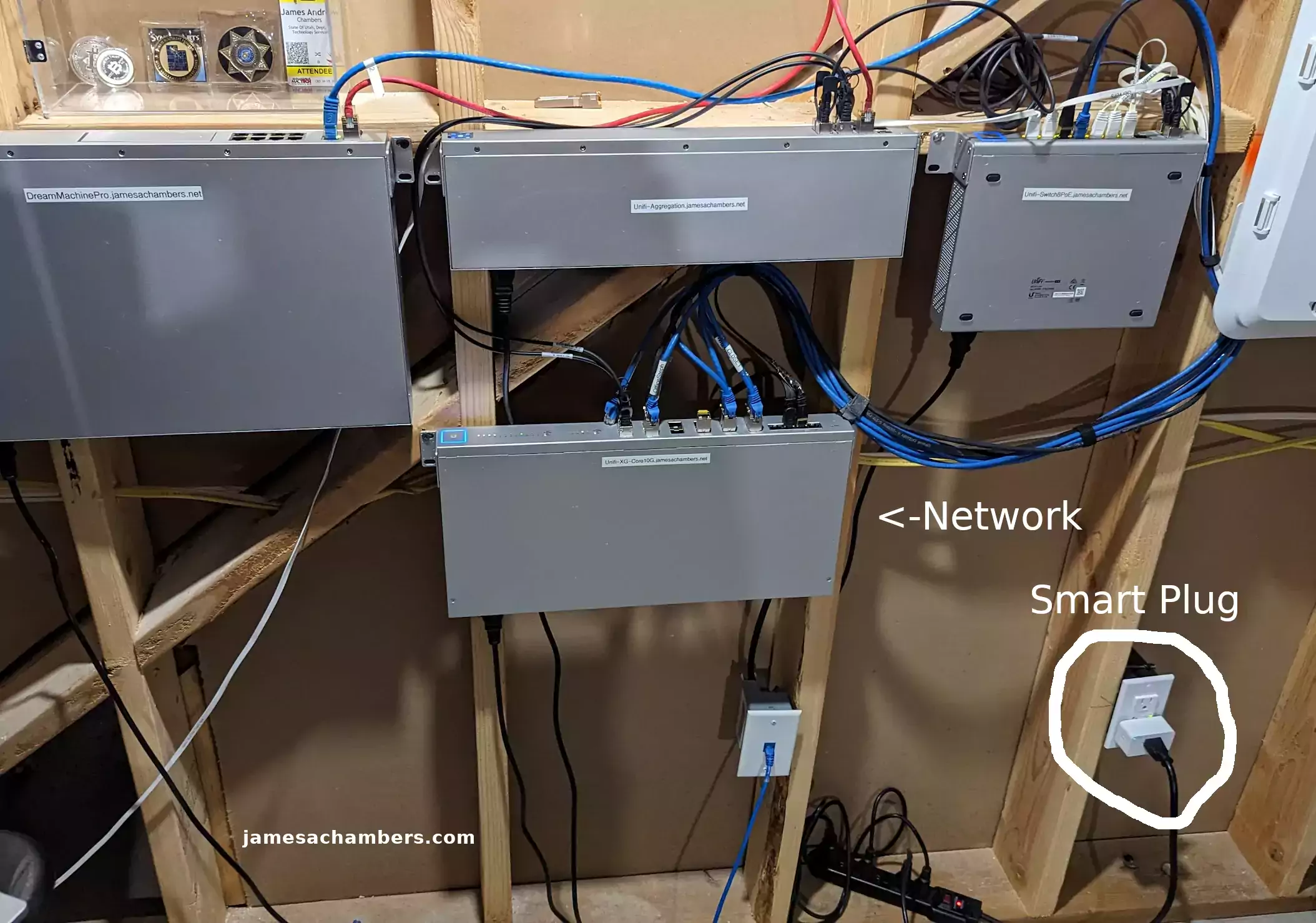 I've been covering integrating my entire home into Home Assistant here on the site. I want to have the capability to monitor everything going on in my home and control it with an open-source system such as Home Assistant.
Although I have a strong WiFi network in my home there are some areas where using a wireless technology that is more energy efficient (such as Z-wave and Zigbee) makes a lot more sense. These especially include devices that need to run on a battery or are in awkward areas with poor WiFi coverage.
I decided to try the Minoston Z-wave mini plug to see how it integrated with my Home Assistant setup as it was very commonly recommended online. In this review we'll take a look at this device and see if it's worth using. Let's begin!
Hardware Used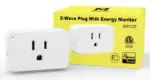 The Minoston Z-Wave Plug with energy monitor (MP31ZP) is able to not only switch the plug on and off but also to monitor how much power is being used by the plug. Compatible with Home Assistant!
Links: Amazon.com*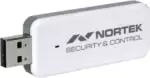 The Nortek Security & Control USB dongle gives a device running Home Assistant Z-Wave and Zigbee capabilities allowing it to act as both a Z-Wave and Zigbee hub!
Links: Amazon.com*, Amazon.ca*, Amazon.co.uk*, Amazon.co.jp*, Amazon.com.au*, Amazon.de*, Amazon.fr*, Amazon.it*, Amazon.nl*, Amazon.pl*, Amazon.se*, Amazon.sg*
Build Quality
Let's start with the packaging. The packaging on this unit is pretty barebones: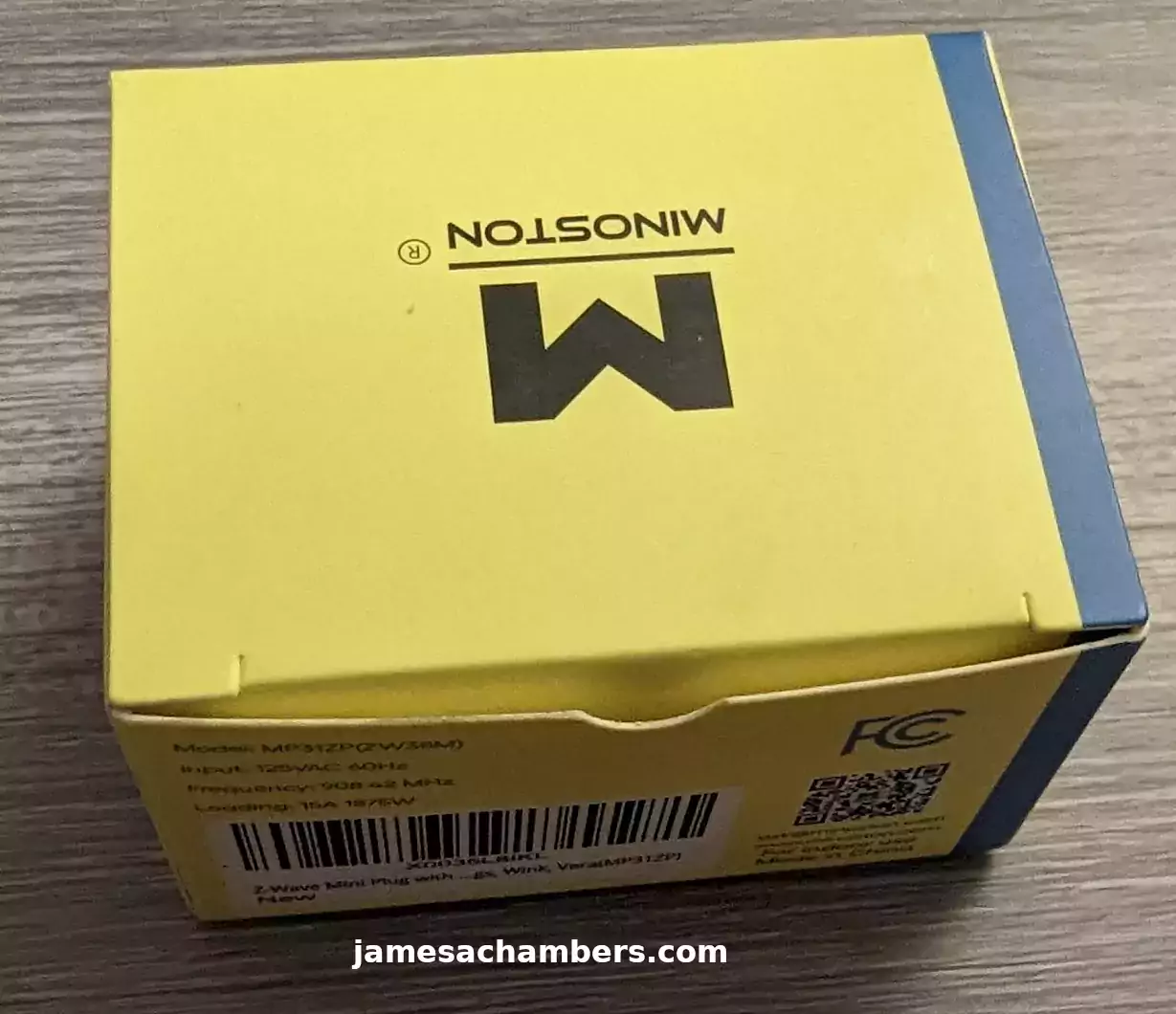 There is nothing inside the box except the plug and a small set of instructions and notices.
Let's take a look at the plug: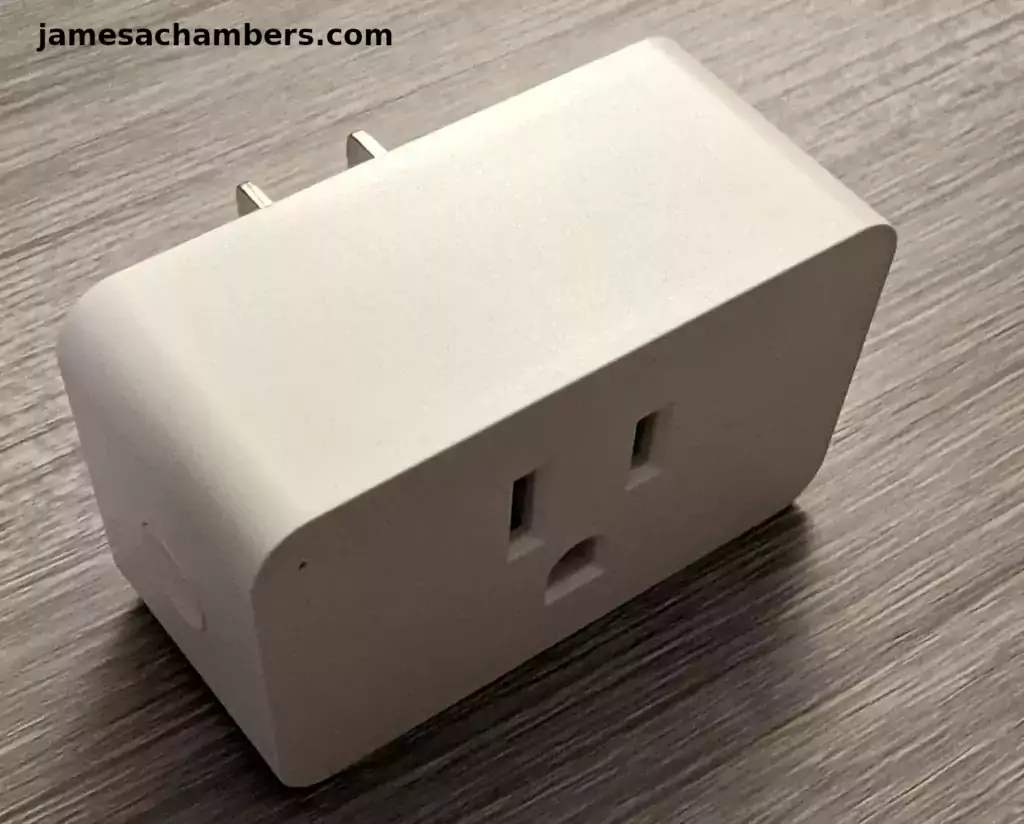 Here you can see the plug face with the push button on the left hand side of the plug. This is what you'll press to put it into pairing mode (press 3 times quickly to enter pairing mode).
You can also see the LED indicator light. It's a tiny hole in the top left of the front plug face. Now for the back: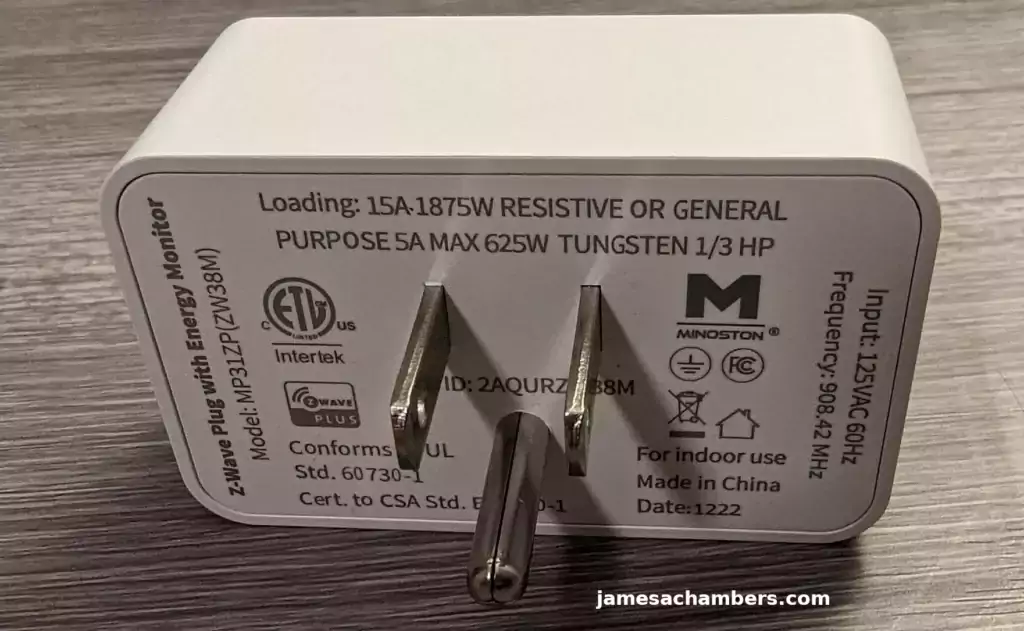 Here we can see the specifications and a lot more information about the plug. We can see the load is 15A-1875W with a purpose of 5A with a max of 625W.
That means this isn't meant to be used for gigantic loads. You should stick within the limits specified as the "Purpose" for the most part. There are other types of plugs available meant to handle heavy loads like that*.
Existing Setup
My use case for this review was I wanted to be able to remotely power cycle and monitor my network's power usage. Here's my existing setup: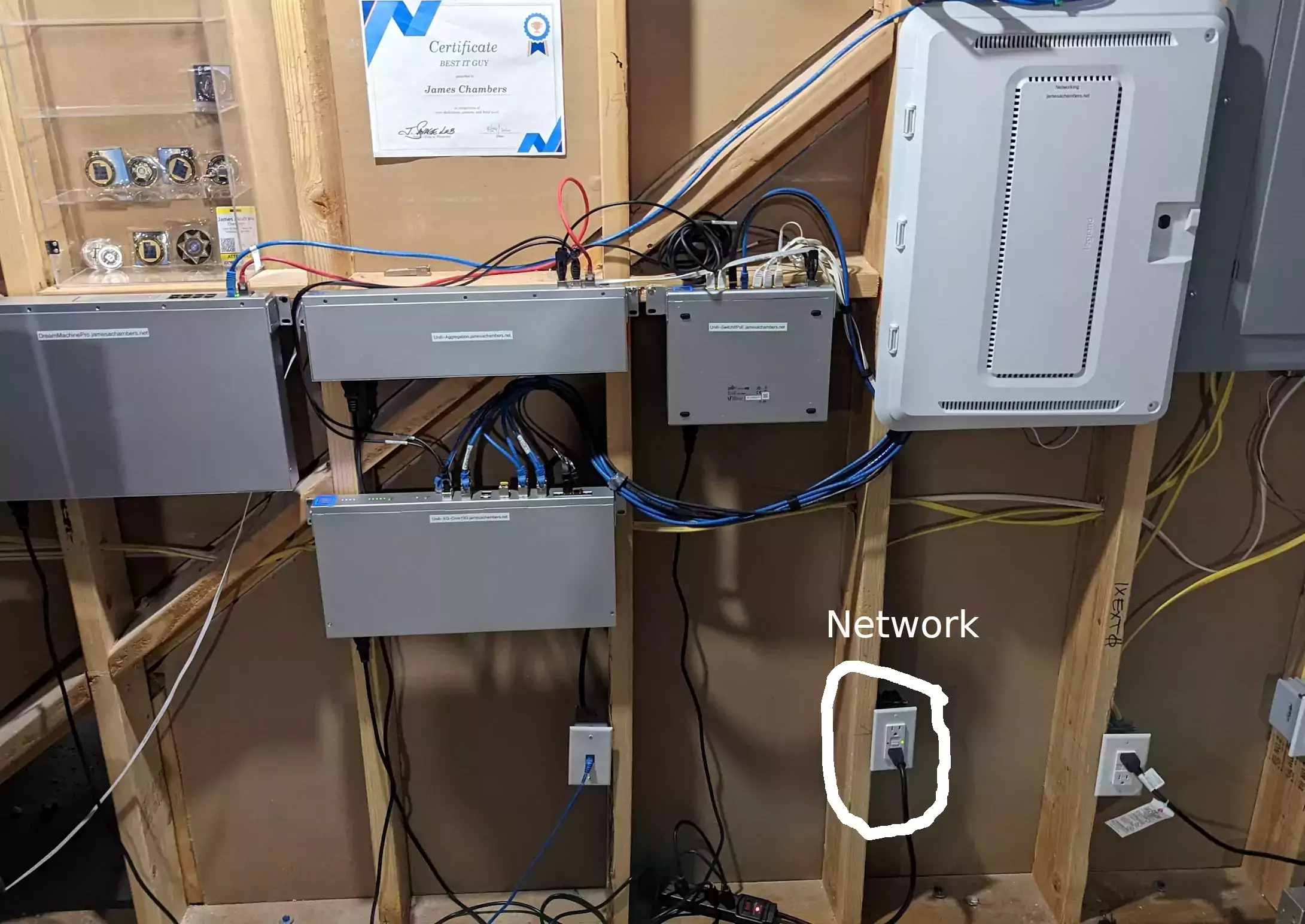 This is my home's 10G network backbone I built. I've never covered it on the site before but it's on my to-do list. Basically though there are a bunch of PoE access points and cameras connected all throughout the house.
Everything on the network is going through that single Amazon Basics power strip (with it's own dedicated circuit specifically for networking). This means I can power cycle essentially the entire network by unplugging that power strip and plugging it back in.
This is one part of my home that I want to automate and make "smart" using plugs like this.
Installation
Within Home Assistant go to Settings -> Devices and Integrations and then click "Add Integration" in the bottom right hand of the screen. You should see this: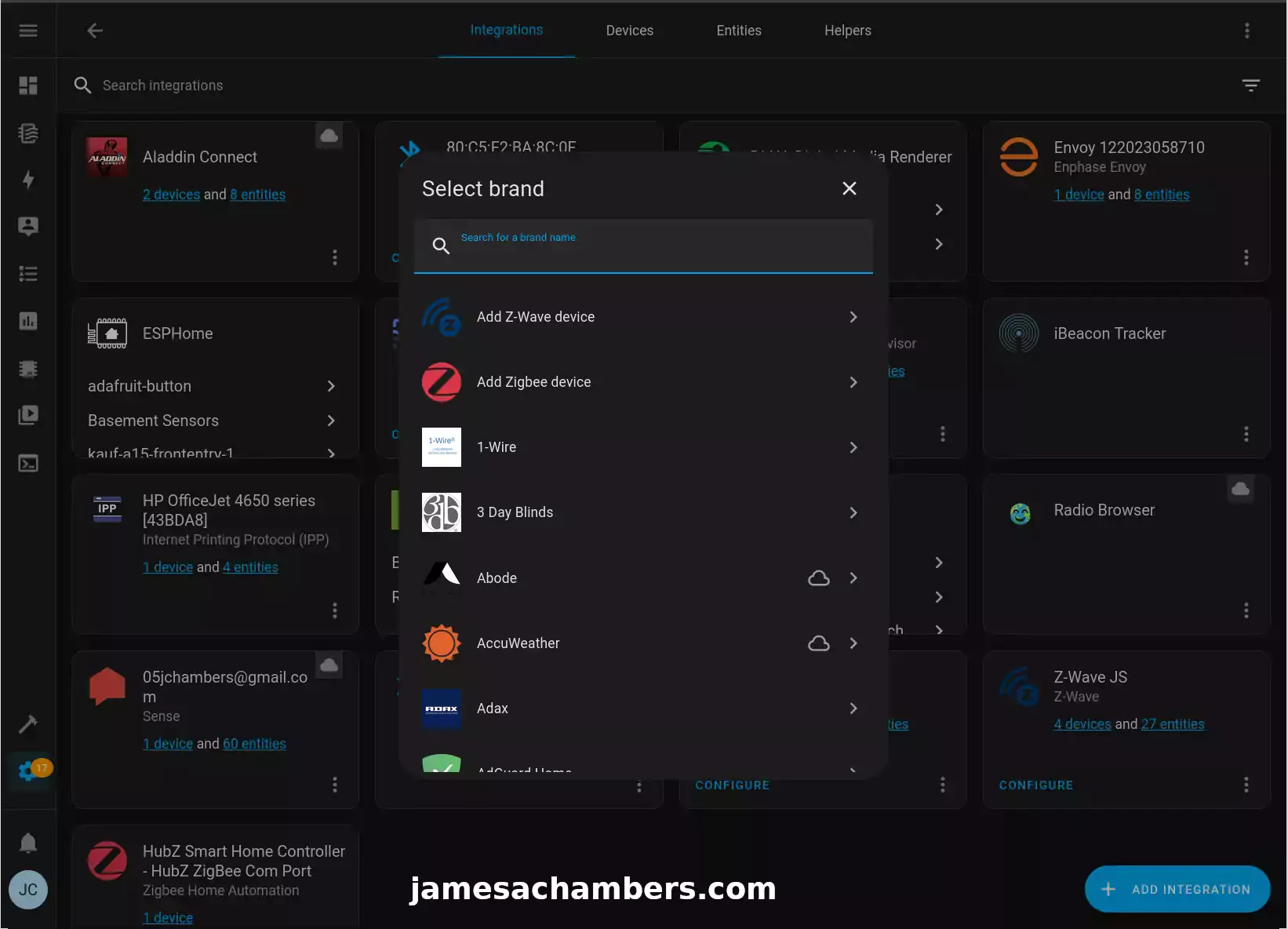 Now select "Add Z-Wave Device". Plug in the smart plug and press the button on the side three times to enter pairing mode.
Home Assistant should find your device relatively quickly. The pin # for pairing is on the box of the device. It's also on the side right underneath the QR code. With any luck you should see: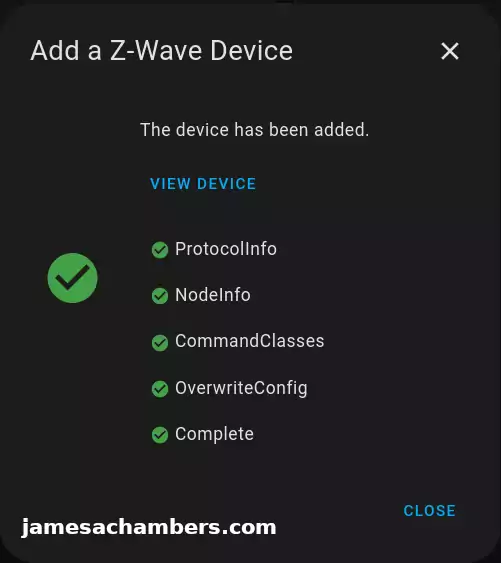 Now if you go into your Z-Wave devices you should be able to see the plug with these entities: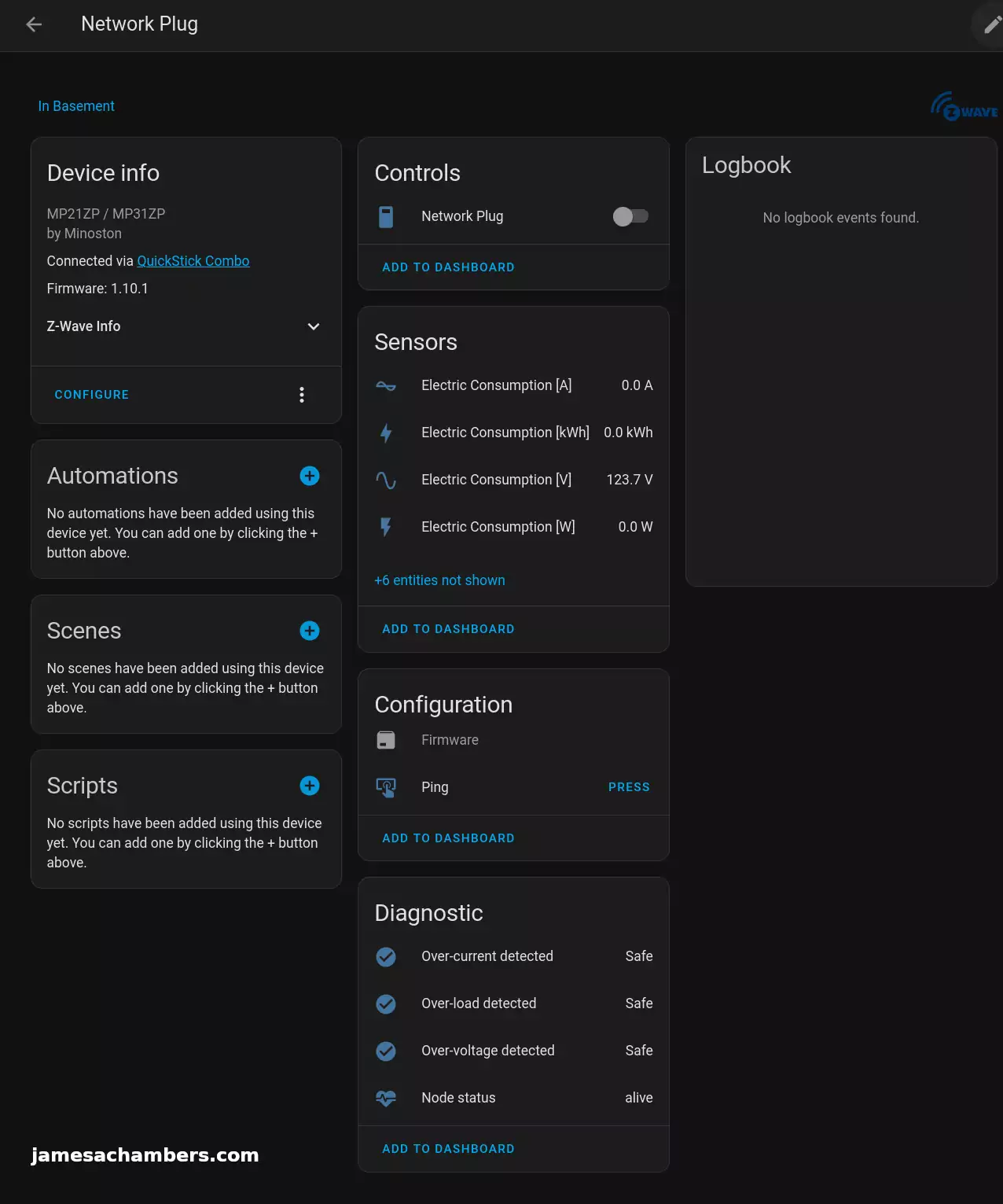 I recommend now clicking the pencil icon in the top right of the screen to edit and name the device. I named mine "Network Plug".
Pros / Cons
Pros
Includes power monitoring
Compatible with Home Assistant / Z-Wave JS
Cons
A bit larger than some competing units
Conclusion
I'm very happy with the Minoston plug overall. I was able to pair it securely with the rest of my Z-Wave and Home Assistant network. It matters not that many of the other Z-Wave devices are Zooz and other brands of devices. They all work together great. This setup is not dependent on the cloud at all. It's purely my locally hosted Home Assistant instance.
Here's the final result: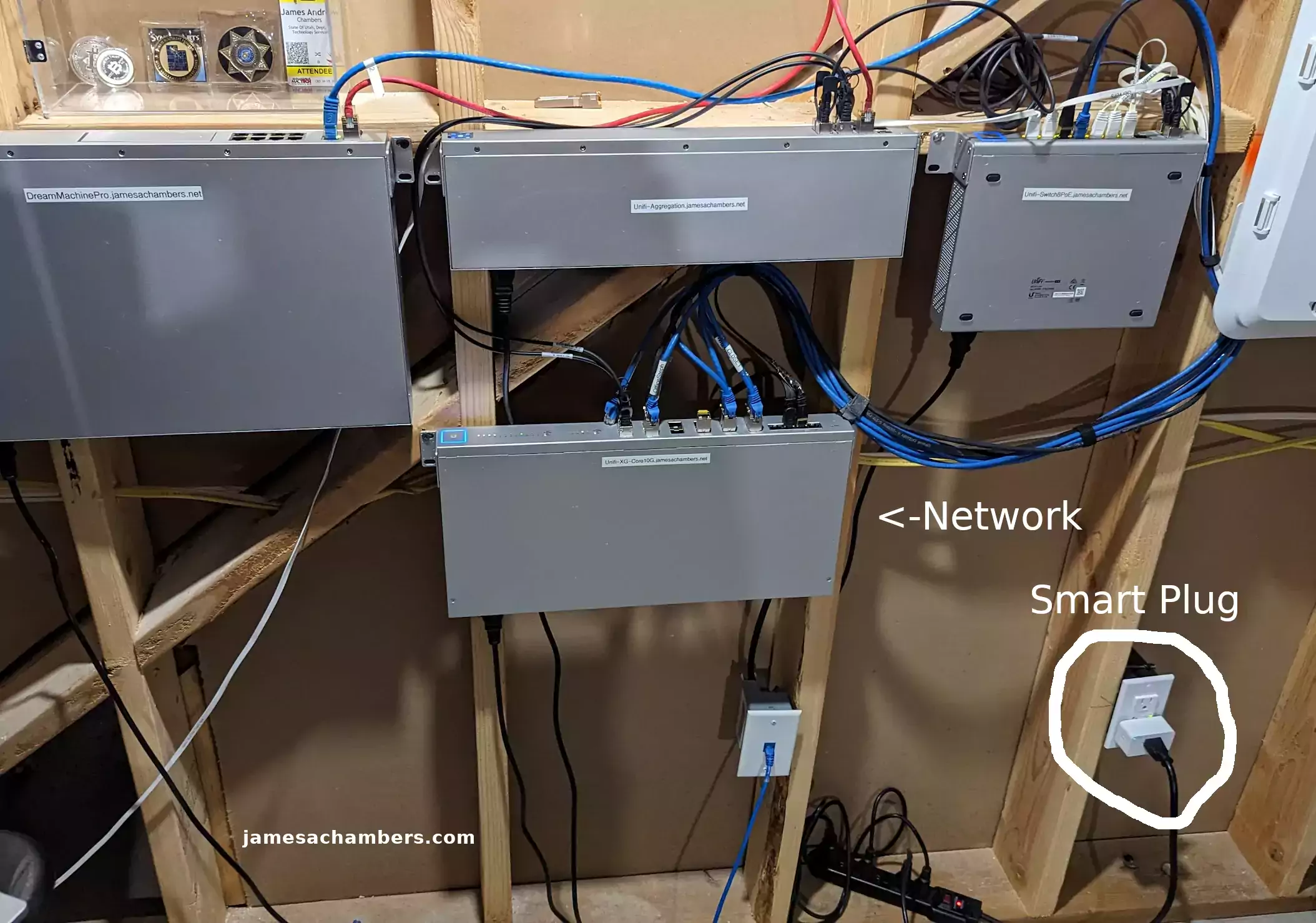 The plugs are kind of expensive so it's best to use them in key areas where you'd really like the ability to remotely monitor the power usage and remotely turn them on/off. In my example I added it to my entire networking setup essentially letting me monitor the power usage of the entire network as well as remotely power cycle the entire network. Most of my network devices are PoE so rebooting that single plug essentially reboots every network device in the home.
I'd definitely recommend this to people using Home Assistant and Z-Wave. It only took minutes to set up and paired in secure mode properly. I'll have more Home Assistant coverage coming soon on the site so stay tuned for that as well!
Other Resources
I recently added the Zooz Z-Wave door and window sensors to my home which I covered here
I've also used the Kauf RGB smart lights with my Home Assistant setup here
You can also make a IoT button you can use in Home Assistant using a Adafruit QT Py