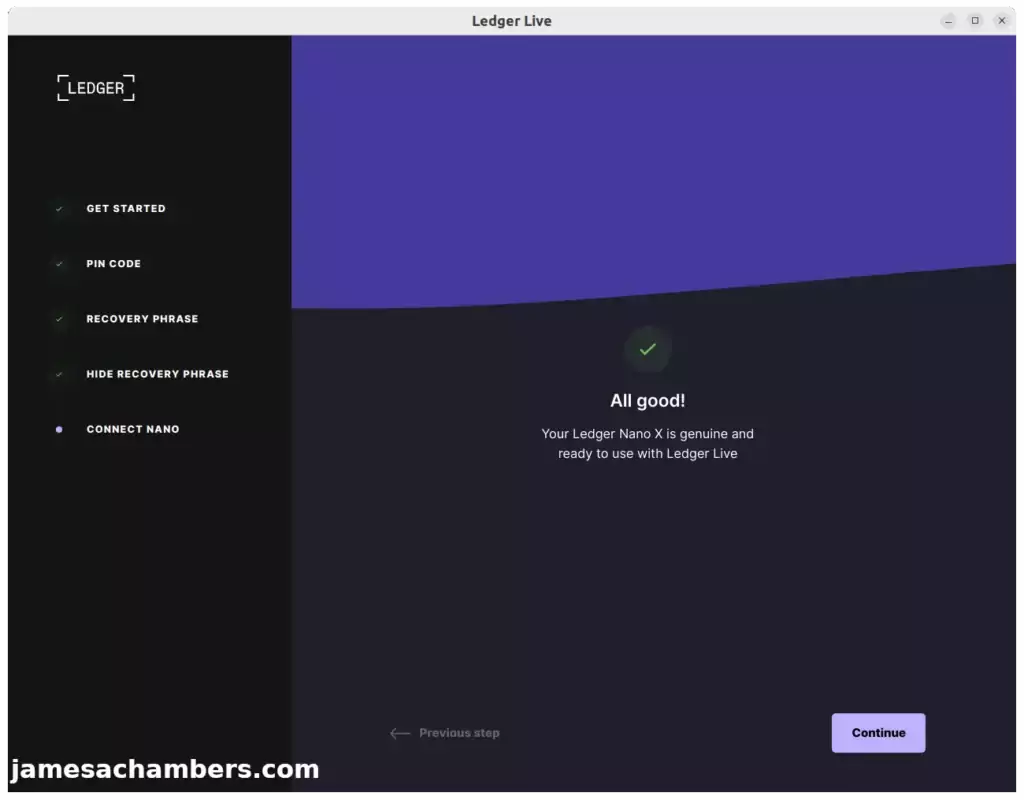 When installing Ledger Live on Ubuntu 22.04 I ran into an issue where during the genuine check it would not find my device. It was not even prompting for a PIN or showing any activity and would simply time out eventually and fail the check.
It turns out that Ledger Live needs some udev rules to work correctly. In this quick guide I'll cover how to set up and fix Ledger Live in Linux!
Hardware Used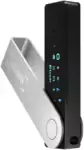 This version of the Ledger has Bluetooth so you are able to use it with your cell phone Ledger Live app wirelessly. Also holds a charge and has a battery!
Links: Amazon.com*
Getting Ledger Live for Linux
The official URL to get Ledger Live is:
https://download.live.ledger.com/latest/linux
The file will be a .AppImage file. You want to set this file to executable and run it like this (assuming you saved it to your Downloads folder):
cd ~/Downloads
chmod +x ledger-live-desktop-2.45.1-linux-x86_64.AppImage
./ledger-live-desktop-2.45.1-linux-x86_64.AppImage
You will very likely find that it will fail to connect to your device during the genuine check.
Fixing Udev Rules
By adding some udev rules to Linux we can fix the USB device permissions issue.
Here is the fix:
wget -q -O - https://raw.githubusercontent.com/LedgerHQ/udev-rules/master/add_udev_rules.sh | sudo bash
This is pulling from the official Ledger GitHub repository so the rules it adds are safe.
Once these are added relaunch Ledger Live and try now. You should meet with success!
Alternative Fix: Launch as sudo
You may also launch the Ledger image as sudo and pass it a special command:
sudo ./ledger-live-desktop-2.45.1-linux-x86_64.AppImage
This fix will work for some people but many of you will have GPU related errors. One way to work around it is to actually log completely out of your desktop as your regular user and actually sign in as root. It's not fun or ideal but if the udev rule solution won't work it's an option.
Conclusion
I'm not sure why Ledger's installer doesn't take care of this. It seems to impact every Linux install unless they happen to be logged into the GUI as the "root" user already.
Nevertheless this fix got mine up and running and working perfectly!
Other Resources
You may also be interested in my Life as a "Ledger" Wallet Data Breach Victim article especially if you want to get even more upset at Ledger!