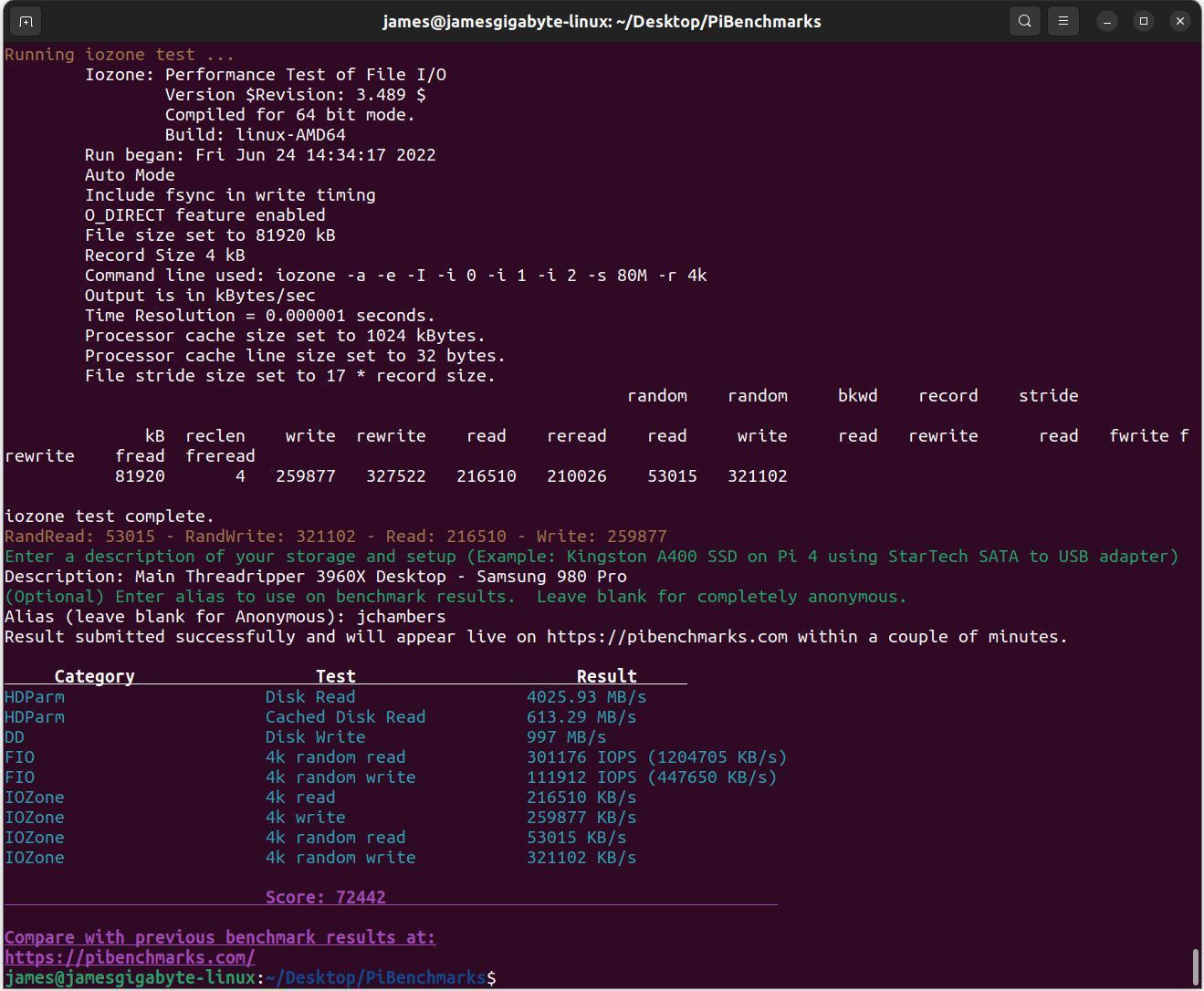 When attempting to determine storage performance on Linux there are common tests such as doing a DD write command and measuring the speed of that. These methods leave a lot to be desired and are especially bad at measuring random read/write performance (the most important for operating system / application performance).
I solved this problem for the Raspberry Pi by creating Pi Benchmarks. This is an open source benchmark that *does* measure random read/write performance as well as several other important factors (IOPS, etc.). We've collected many years worth of performance data across thousands of different drives including SSDs / HDDs / others. It's enough information to be used to make important decisions about performance using hard data.
I'd like to announce that this exact same benchmark is now available for all devices! If you'd previously taken the benchmark on a PC or device other than a Raspberry Pi those results are now retroactively live on the site.
Benchmark Instructions
The benchmark can be ran with the following command:
sudo curl https://raw.githubusercontent.com/TheRemote/PiBenchmarks/master/Storage.sh | sudo bash
If you want to choose which drive to test you can alternatively do:
wget https://raw.githubusercontent.com/TheRemote/PiBenchmarks/master/Storage.sh
chmod +x Storage.sh
sudo ./Storage.sh /path/to/storage
Comparing Benchmarks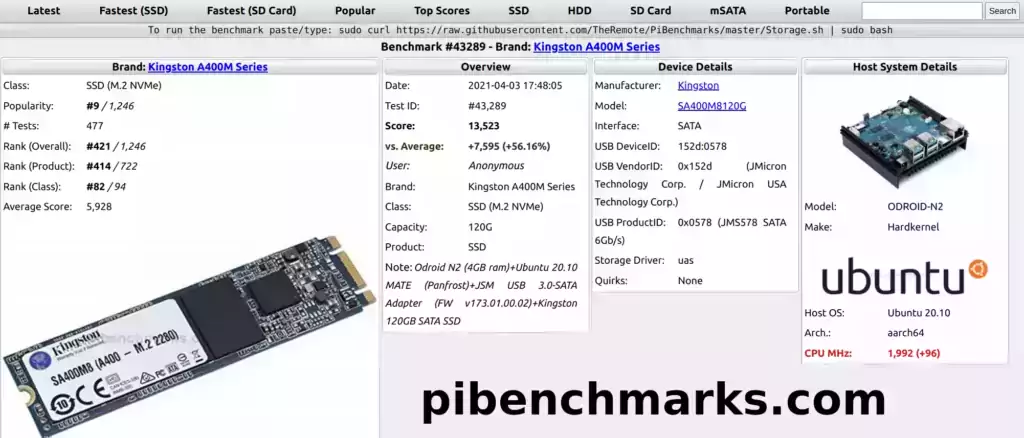 Once the benchmark completes you will receive a score and a breakdown of the different performance measurements that are used to calculate that score. This will display immediately in the window you are taking the benchmark.
This score is meant to be compared with other scores at https://pibenchmarks.com. Once you take the benchmark within about a minute or two the result will show live on the site. If you click the score link it will take you to a detailed breakdown of each benchmark.
You can browse the site by drive, system board, type, and many other categories. It also has a search function!
Compatibility
The benchmarks compatibility had basically grown to all flavors of Linux that run on the Raspberry Pi. On these flavors the benchmark will retrieve any dependencies needed to perform the benchmark. This should work on most distros.
Known working ones include:
Ubuntu
Debian
Mint
Raspberry Pi OS
Arch Linux
Fenix
Kali
Manjaro
CentOS
Fedora
Alpine
Pop
GalliumOS
SparkyLinux
Armbian
Deepin
openSUSE
Garuda
I am definitely expecting problems though expanding this to PC. There are so many more flavors of Linux that run on PC. If you have a distro that is having trouble with it let me know in the comments and I will definitely get it working for that distro!
Conclusion
I'm very excited to be expanding the storage benchmark as I've been working toward this for years now. There are a handful of other benchmarking sites out there and none of them really worked the way I wanted them to for actually making meaningful comparisons so I created this benchmark with an emphasis on random read/write (OS/application) performance.
Thanks to everyone who had already taken this over the years even though the results didn't display live yet! If you have ideas / requests / feedback definitely let me know here in the comments or on the GitHub issues page. I'm always looking to improve it!
Other Resources
Benchmarking SBC (Single Board Computer) Storage Performance for Embedded Devices