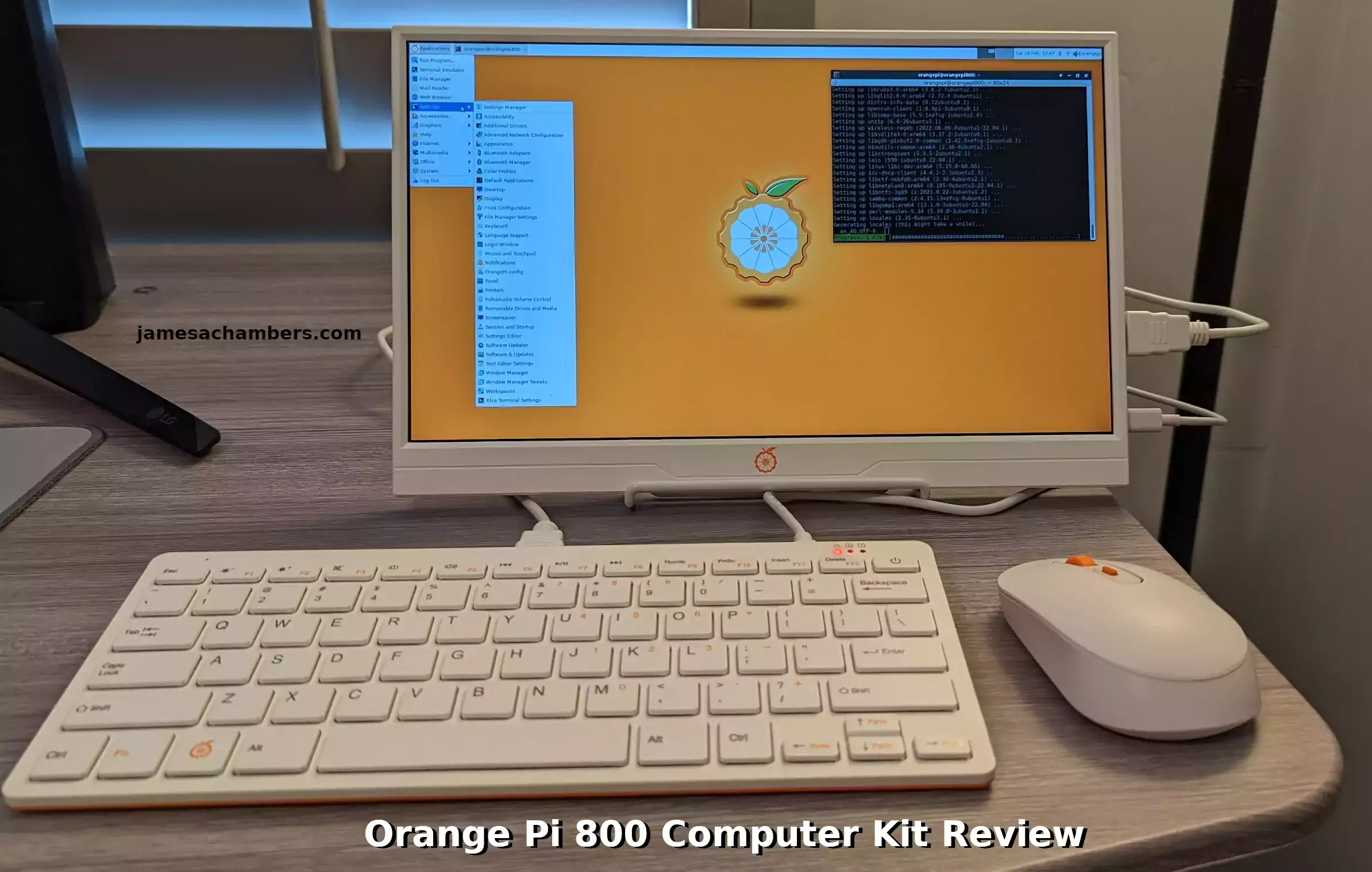 I'm certainly not the first to review the Orange Pi 800 computer kit. It has been available for a while now. That's exactly why I wanted to take a look at the Orange Pi 800 as a more mature product today.
In this review we'll take a look at the packaging, build quality, specifications and test the performance of the Orange Pi 800 and see how well it has matured since it's initial release.
Let's begin!
Hardware Used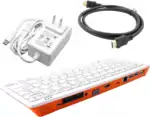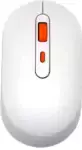 The Orange Pi official mouse uses 2.4GHz wireless to give you a wireless mouse experience with the Orange Pi
Links: Amazon.com*, AliExpress*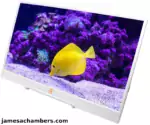 The Orange Pi monitor is meant to be a portable monitor you can take anywhere. It has a resolution of 1080P and features a hinge in the back that folds out to support the monitor.
Links: Amazon.com*, AliExpress*
Specifications
CPU
• Rockchip RK3399 (28nm HKM process)
• 6-core ARM® 64-bit processor
• Based on the large and small size core architecture of big.LITTLE
• Dual-core Cortex-A72 up to 1.8GHz (large core)
• Quad-core Cortex-A53 up to 1.4GHz (small core)
GPU
ARM Mali-T860MP4
RAM
4GB (LPDDR4)
eMMC
64GB
Ethernet
Gigabit Ethernet
WiFi
Dual-band (2.4GHz and 5.0GHz) IEEE 802.11a/b/g/n/ac Wireless
Bluetooth
Bluetooth 5.0
BLE
Video Output
1*HDMI2.0
Supports 4K@60fps output
VGA*1
Audio
Output: 3.5mm Jack
HDMI 2.0
Speakers Input: MIC
Keyboard
78-key QWERTY Keyboard
USB port
USB2.0*1
USB3.0*2
Power Supply
Type-C
GPIO
26 Pin
Orange Pi 800 Specifications
Packaging
The kit came in one box like this: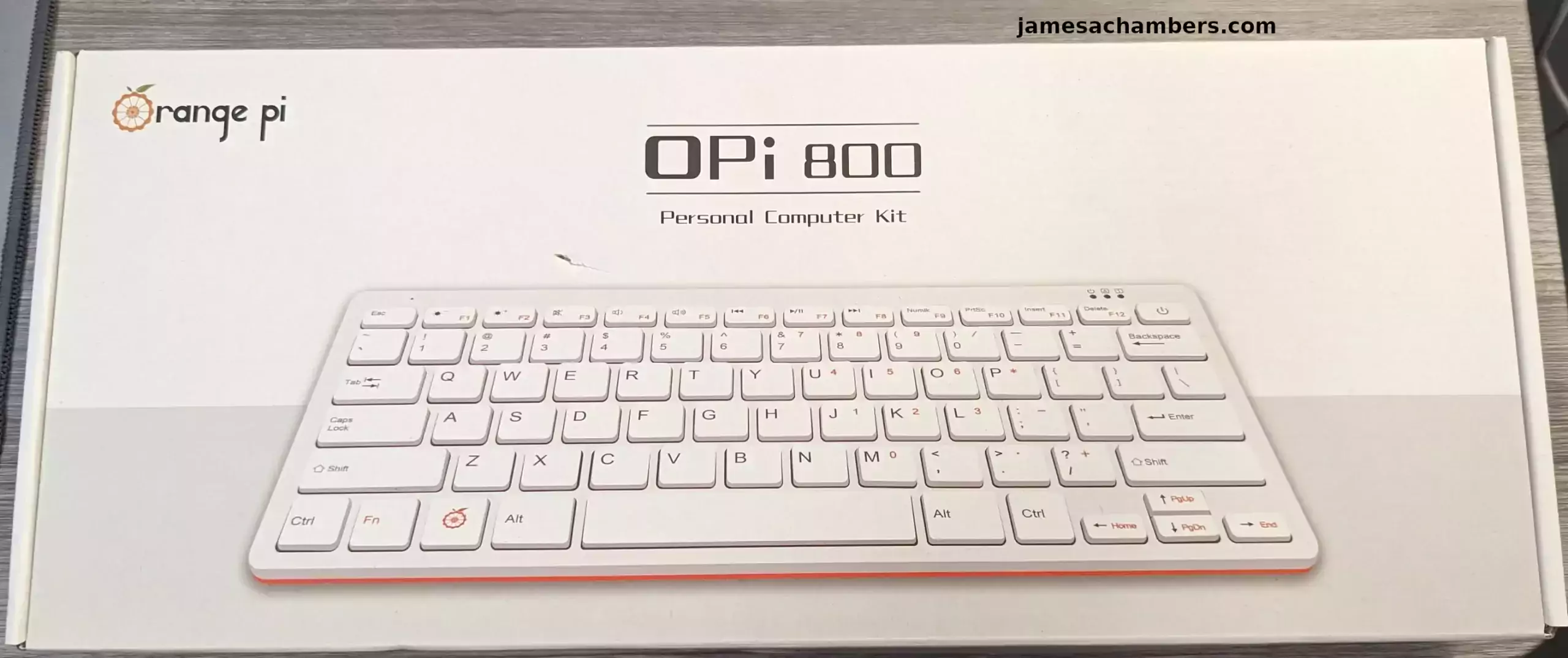 The scratch on the box was due to me not being careful enough with the scissors when opening the more plain box that it came inside of.
Once we open it up we can see the power adapter and Orange Pi 800 packed very nicely inside: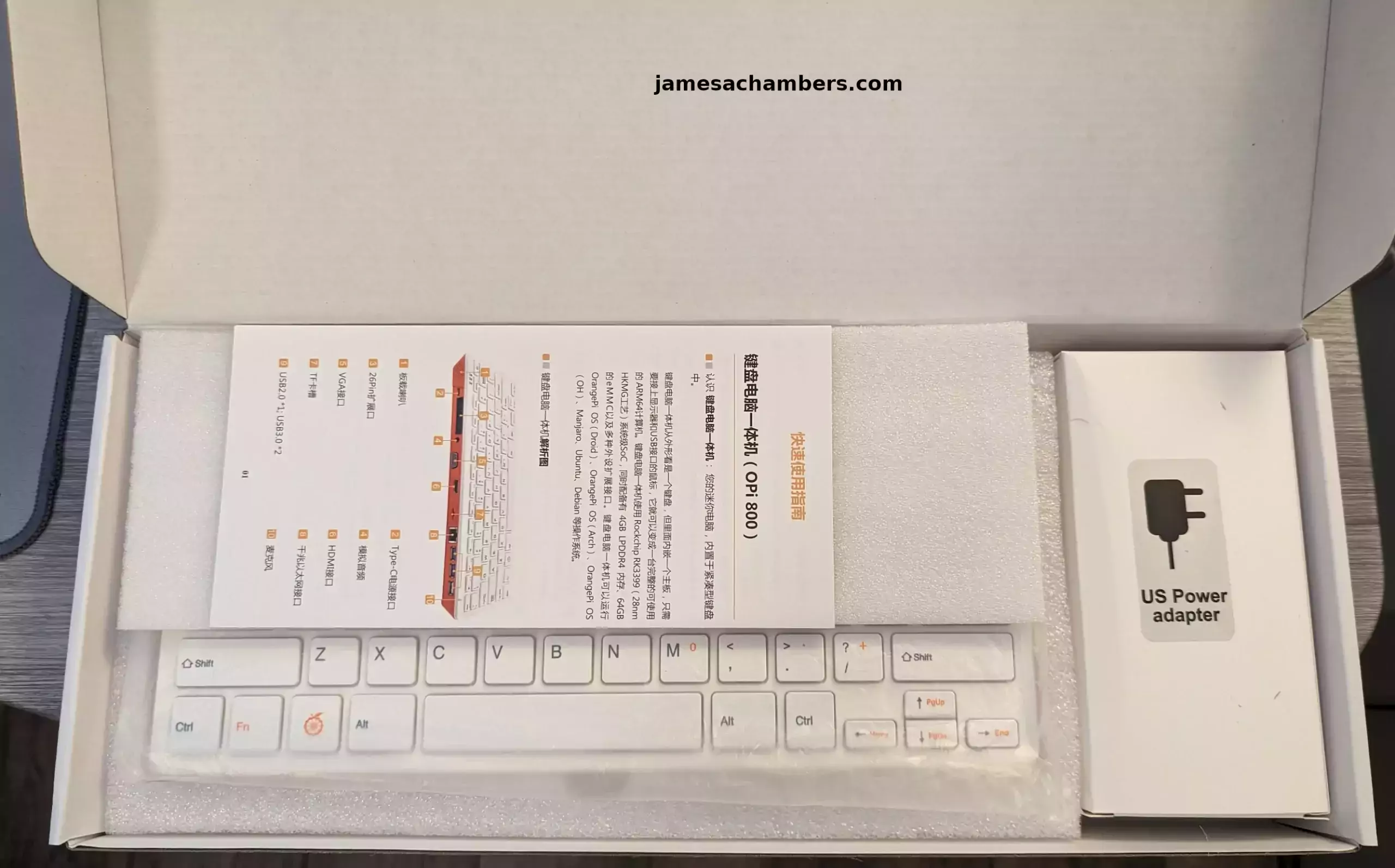 I moved the foam pad slightly so you could see the Orange Pi 800 packed underneath there.
Build Quality
The Orange Pi 800 is built really solid. The chassis doesn't really flex if you try to bend it.
Here is the top view: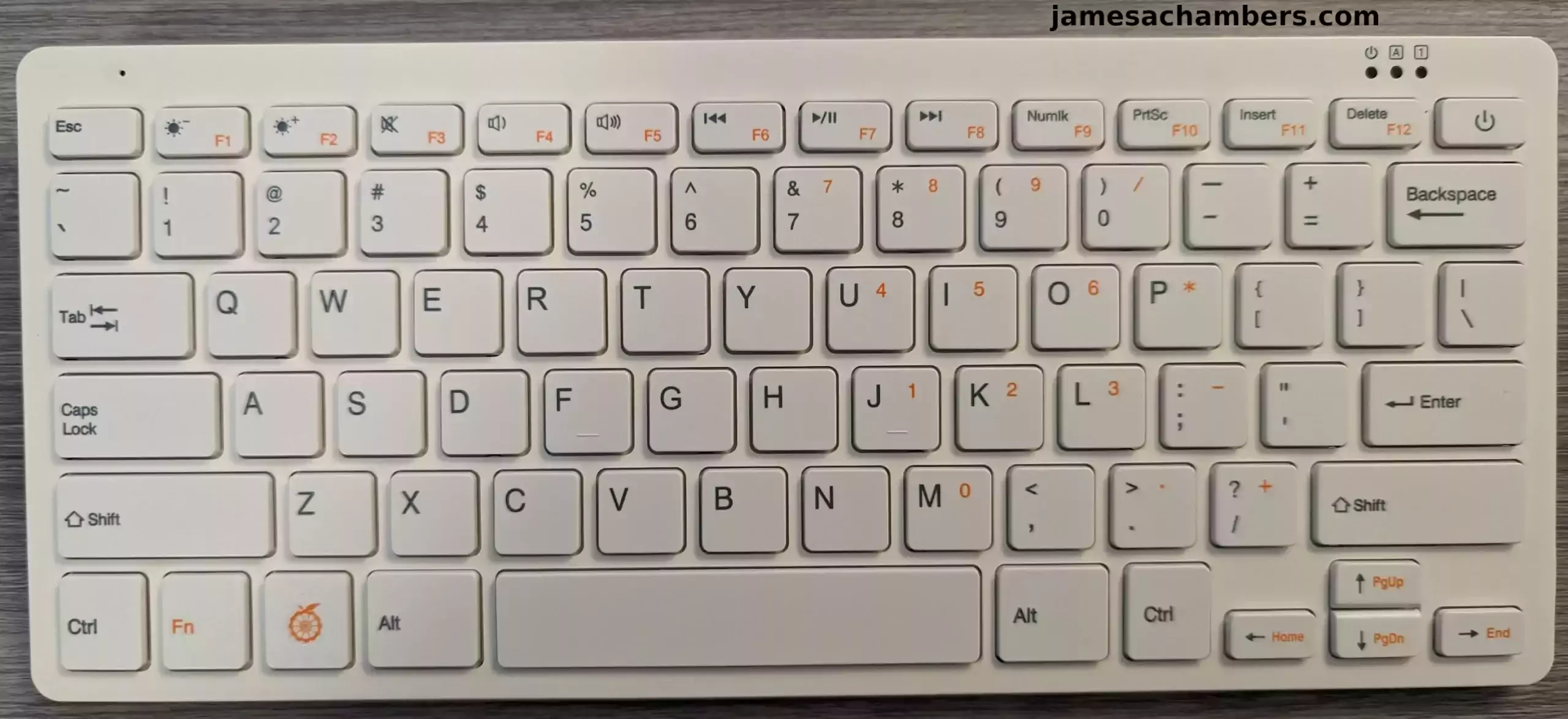 You can see that the keyboard itself looks very similar to the Raspberry Pi 400. It has everything you'd expect included.
Now let's take a look at the bottom: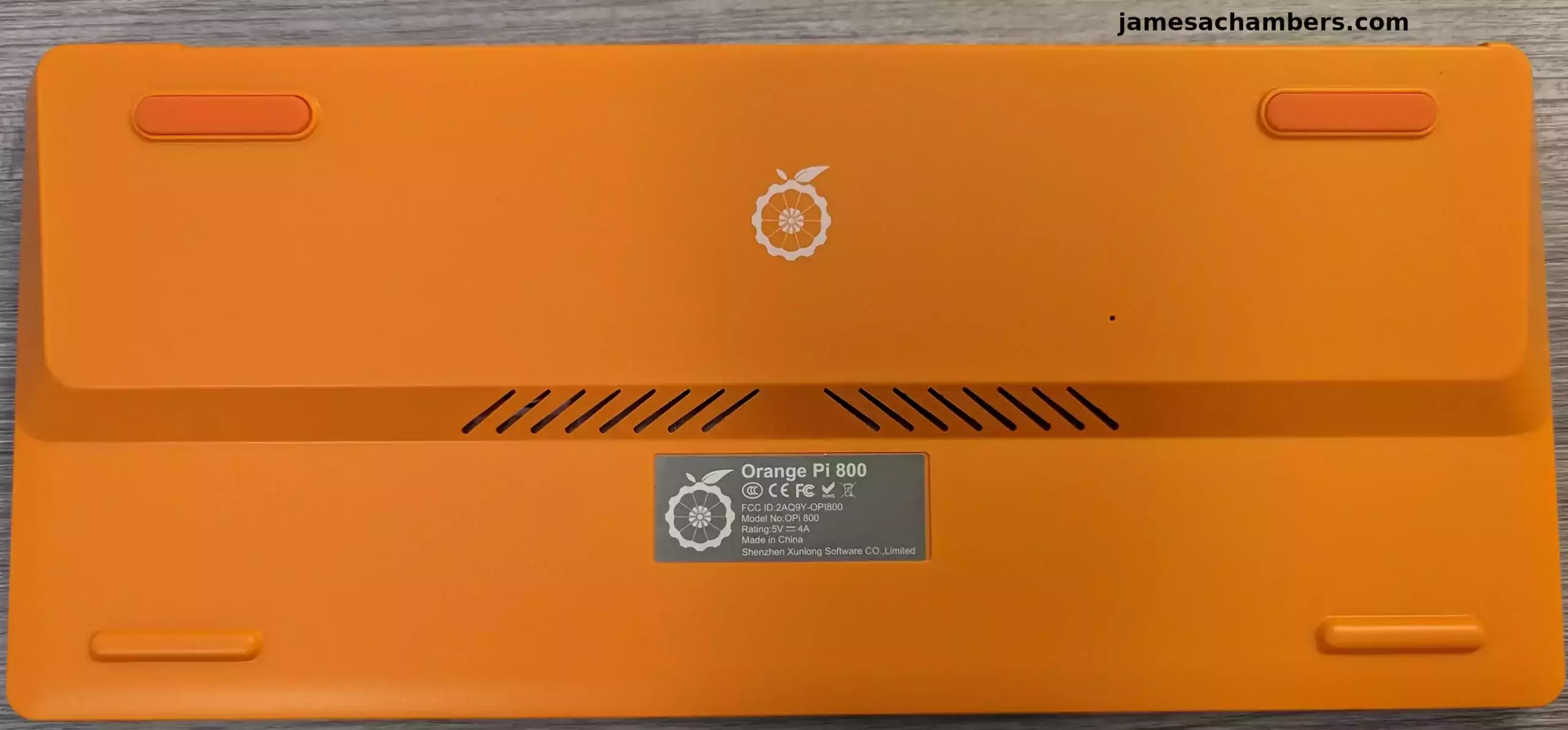 The most notable thing here is the model information as well as the ventilation holes for cooling.
Much more interesting to look at though is the rear I/O panel:

Here you can see the power connector on the far left as well as the 26 pin GPIO. We also have a headphone jack and interestingly a VGA output! Yes, it has a VGA output for some reason. That's definitely a bit of a surprise but it may be handy for some people.
We also have the SD card slot as well as the Ethernet and the USB ports respectively. All of the connections feel solid.
Available Images
The official image download page for the Orange Pi 800 is here.
This includes the following selections at time of writing: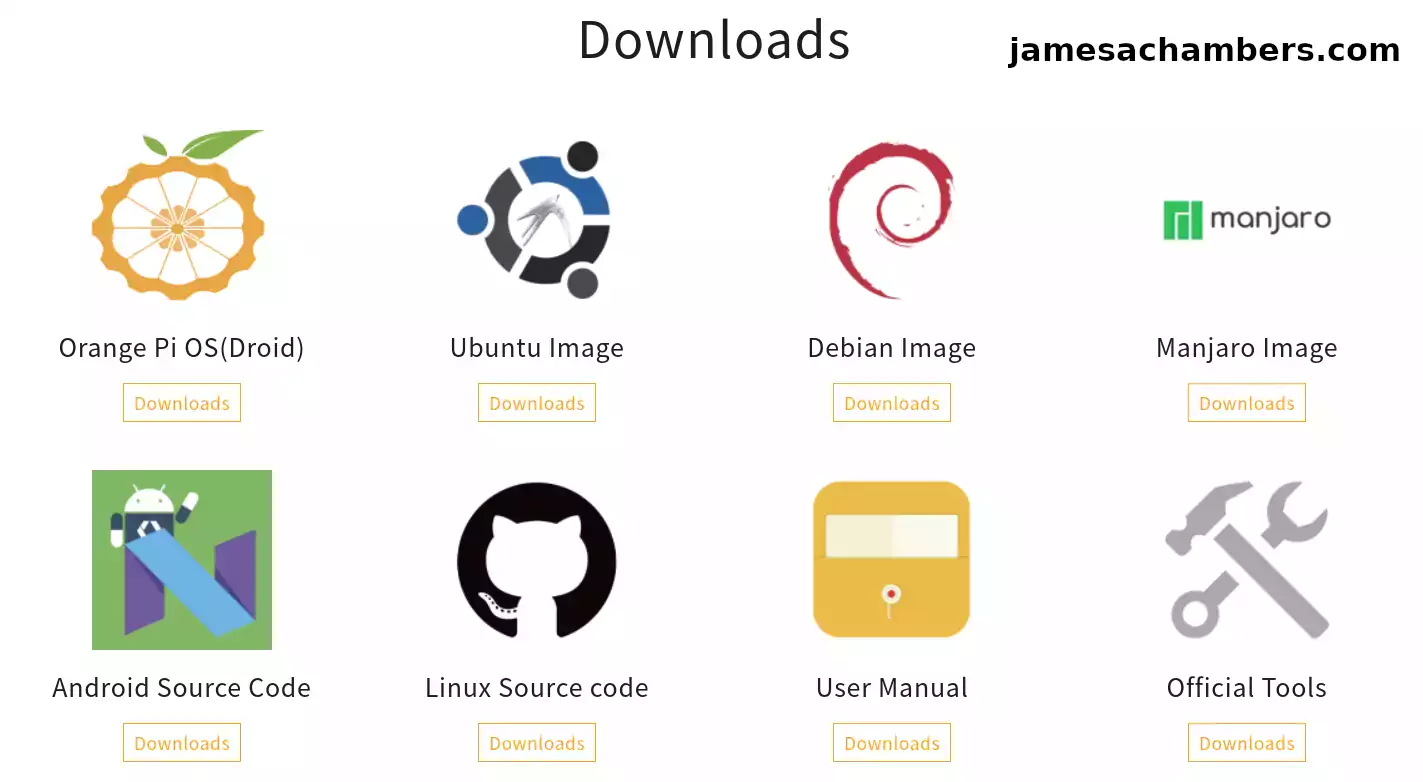 These include:
Orange Pi OS (Droid)
Ubuntu
Debian
Manjaro
Testing Performance
You can verify the performance of your SSD on Pi Benchmarks using the following command:
sudo curl https://raw.githubusercontent.com/TheRemote/PiBenchmarks/master/Storage.sh | sudo bash
Here are the results:
     Category                  Test                      Result     
HDParm                    Disk Read                 208.48 MB/s              
HDParm                    Cached Disk Read          208.54 MB/s              
DD                        Disk Write                137 MB/s                 
FIO                       4k random read            26459 IOPS (105839 KB/s) 
FIO                       4k random write           14504 IOPS (58016 KB/s)  
IOZone                    4k read                   47950 KB/s               
IOZone                    4k write                  37861 KB/s               
IOZone                    4k random read            36408 KB/s               
IOZone                    4k random write           34870 KB/s               

                          Score: 9,713                                        
The full Orange Pi 800 benchmark can be viewed here on Pi Benchmarks.
Holy smokes! This is excellent performance that far exceeds what you would get with a SD card. This is actually very fast for eMMC as well. Most Raspberry Pi eMMC tests (found in the Compute Module 4) score something like 5000-6000 points. This is much higher performance than that.
There's almost no point in SSD booting this device because you won't be able to get much faster performance than this board is scoring anyways without going to NVMe (which this board can't do). The only reason you'd want to use a SSD is to get access to more storage than 64GB. It won't really be for performance reasons on the Orange Pi 800.
Pros / Cons
Pros
Has onboard 64GB eMMC storage
Includes power adapter
Plug and play — comes pre-imaged with Linux
Cons
Doesn't include HDMI cable
Conclusion
The Orange Pi 800 provides the same out-of-box experience as the Raspberry Pi 400 kit. Unlike the Raspberry Pi 400 though there is no SD card that you need to use with the device (although there is a slot for one of course). The device is plug-and-play and comes pre-installed with Linux (Orange Pi OS).
I can strongly recommend this device for beginners. It will come ready out of the box for you to use. All you have to do is connect everything and turn it on. The eMMC is also *smoking* fast on this device.
You are literally better off performance-wise (at least for storage performance) by nearly 10x by going with an Orange Pi 800 and the included eMMC vs. the Raspberry Pi 400 with the included SD card (slow). It is just about an order of magnitude higher than any SD card is going to give you (a score of around 900-1100 vs. the 9,713 of the Orange Pi 800).
For more advanced users I'd probably recommend the Orange Pi 5. It has an 8-core CPU instead of a 6-core CPU. It's definitely not as easy to get started with as this one and is more similar to getting started with a Raspberry Pi 4. You'll have to do some imaging and preparation for it. There are also memory configurations above 4GB available.
I'm excited to see what Orange Pi has in mind for their next version of this. I'd love to see an updated version with the 8 core CPU that they put in the Orange Pi 5 (the RK3588S). This version is definitely still worth picking up and has matured well!
Other Resources
I've reviewed the Orange Pi portable monitor (great for the Orange Pi 800) here
If you want an even more powerful SBC from Orange Pi then check out my review on the Orange Pi 5