The Raspberry Pi continues to suffer from supply chain issues. They have promised there are a lot of their very old models that should be coming up for purchase within the next 6 months. I've been hearing that for years though to be honest with you.
Fortunately you don't need to wait. There are more and better alternatives to the Raspberry Pi in 2023 than there have ever been before. In this article I'll cover the best Raspberry Pi alternatives in 2023.
Let's get started!
Best High Performance Alternative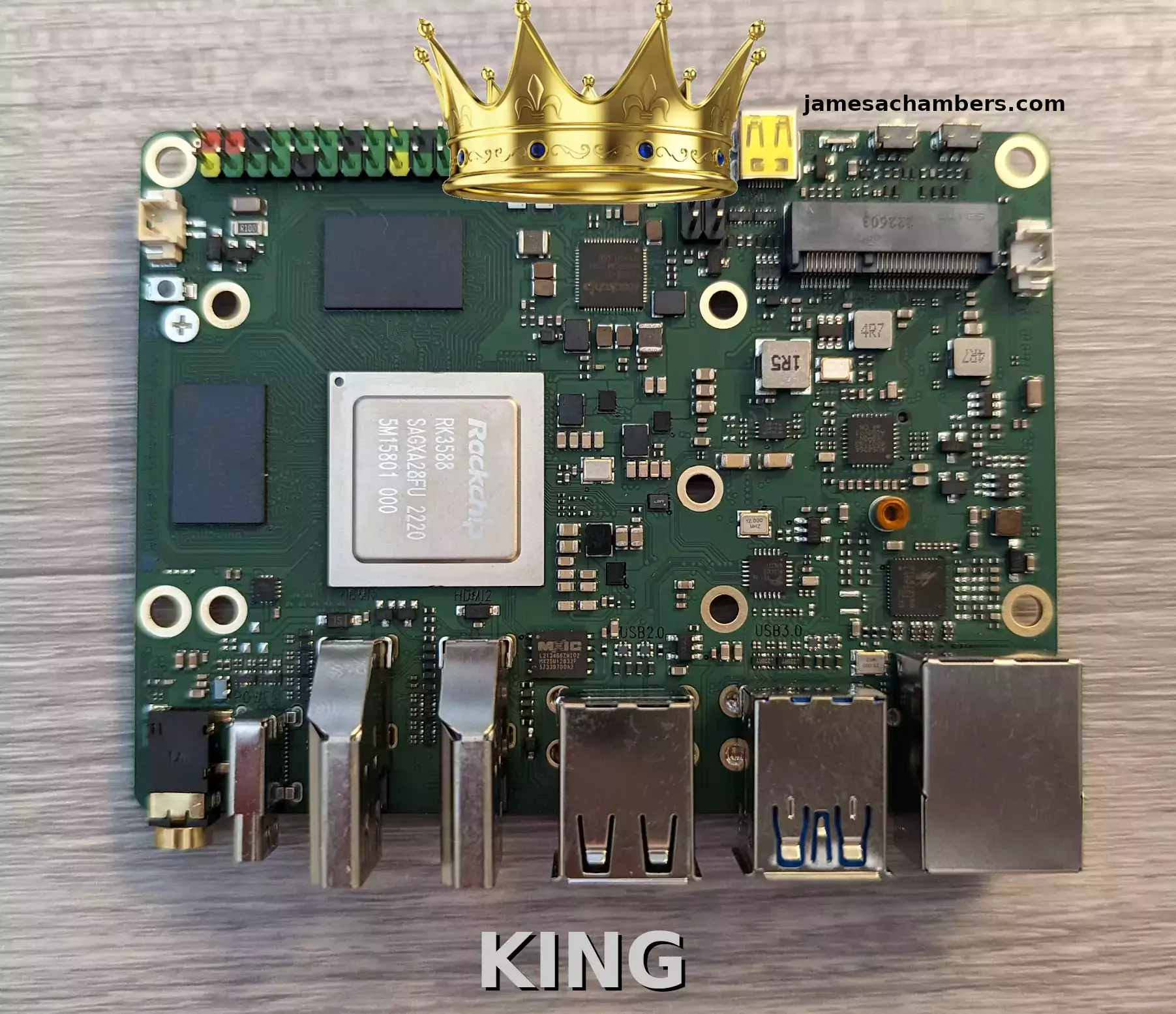 Let's start with the obvious king of performance on single board computers so far in 2023: the Radxa Rock 5B. This board uses the RockChip RK3588 SoC which has a whopping 8 CPU cores. The board absolutely destroys the Raspberry Pi 4 and Compute Module 4 on both CPU and GPU performance.
Why is this board so great? Not only does it have a M.2 NVMe slot (something we are seeing more and more on alternative boards but not on the Raspberry Pi yet) but it actually supports PCIe 3.0! That means it's actually worth using a high performance PCIe Gen3/Gen4 drive in this board. Most other boards out there will only support PCIe 2.0 (if they have it at all).
This board is suitable for beginners. It's suitable for people from the Pi ecosystem who may be trying other boards for the first time. This board is a breath of fresh air because so many of the boards I test work great but are incredibly difficult to get started with. That's not the case with the Rock 5B and some of the other RK3588/RK3588S models coming out.
The biggest drawback for many people will be the price. If the price seems too high starting around $140 I would highly recommend checking out the Orange Pi 5. The Orange Pi 5 uses the RK3588S which lacks the PCIe 3.0 interface but is much less expensive. We will cover that board later in the article.
This board leaves the Raspberry Pi 4 so far behind in the dust that it's really questionable if they'll ever catch up. I personally don't think so. I'd imagine that Radxa and others shipping the newer RockChip tech are the new kings of the SBC performance world. I have a full review of the Radxa Rock 5B here.
Best Mid-Range Alternative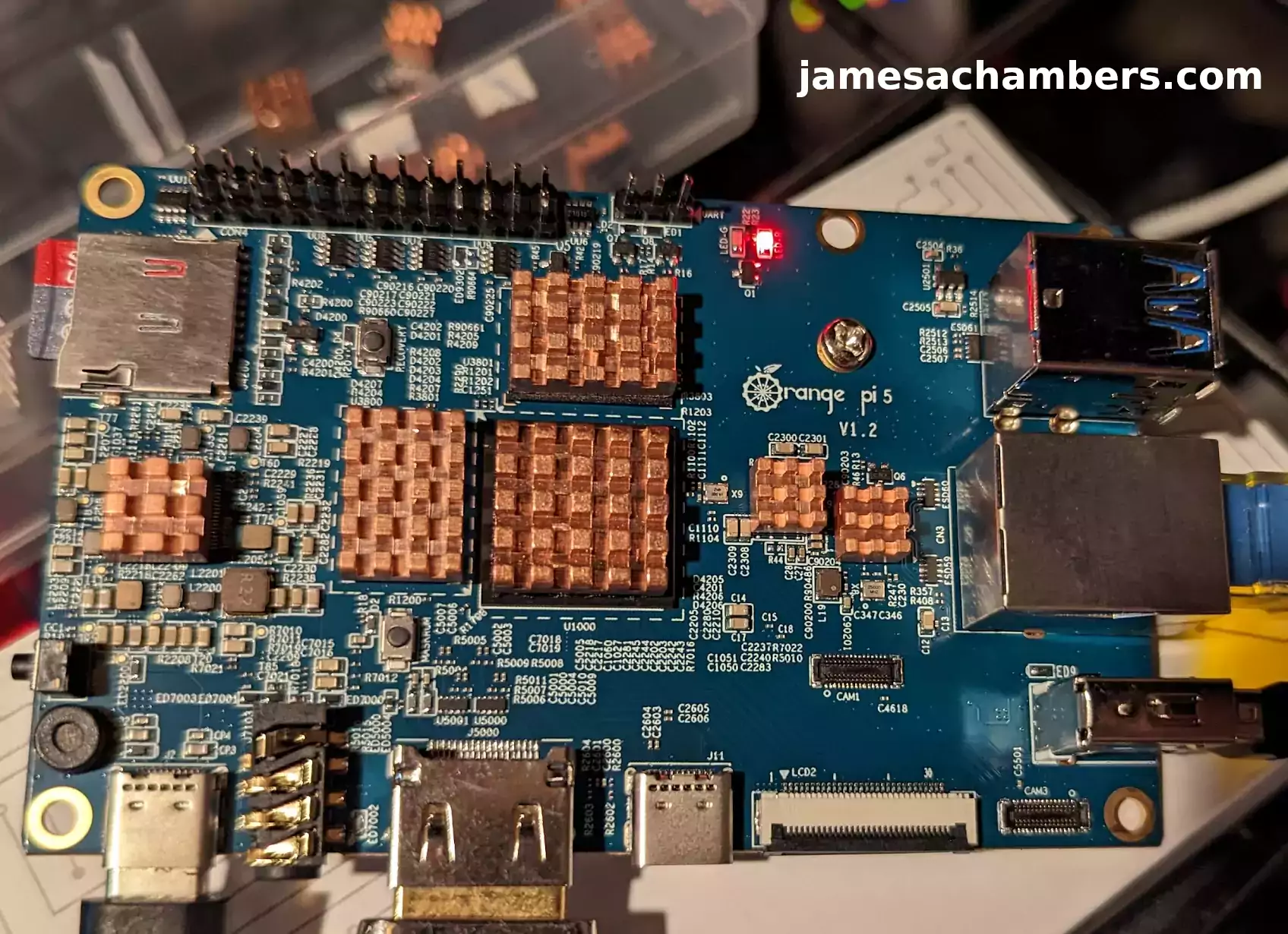 We've covered the highest performing single board computer with the Rock 5B but now let's look at a version that costs less than $100: the Orange Pi 5!
The Orange Pi 5 has *almost* the exact same CPU as the Rock 5B with one critical difference. The Orange Pi 5 uses the RK3588S. Notice that it has the "S" at the end. This is a variant of the RK3588 that does *not* contain PCIe 3.0. It only contains PCIE 2.0.
The practical effects of this is that it generally doesn't make sense to use an extremely powerful PCIe 3.0 NVMe drive with the Orange Pi 5. You can use either a regular M.2 SATA or just a budget/cheap NVMe drive. Since it can't run at PCIe 3.0 speeds there is no point in putting an extremely powerful drive in this.
Neither the Orange Pi 5 or the Rock 5B come with integrated WiFi. They both have WiFi adapters available. I wanted to mention this difference because Raspberry Pi users will be used to it always being integrated with the board. Although these two boards are much more powerful one drawback is you do need to get the WiFi adapter for them (or use a USB-based WiFi adapter).
We've seen a ton of people successfully meet their project needs with the Orange Pi 5 in my review here. This ranges from everything from upgrading their Home Assistant instance from a slow 4-core Raspberry Pi 4 to the smoking fast Orange Pi 5 which dramatically reduced their build time when updating devices in Home Assistant.
The Orange Pi 5 can also achieve 2-3x higher I/O performance (great for servers) than the Raspberry Pi 4 due to having access to NVMe and not having to use a USB to SATA/NVMe adapter. We've also seen people have success using emulation if you use Armbian and enable the 3D driver support for the Orange Pi 5.
Best Budget Alternatives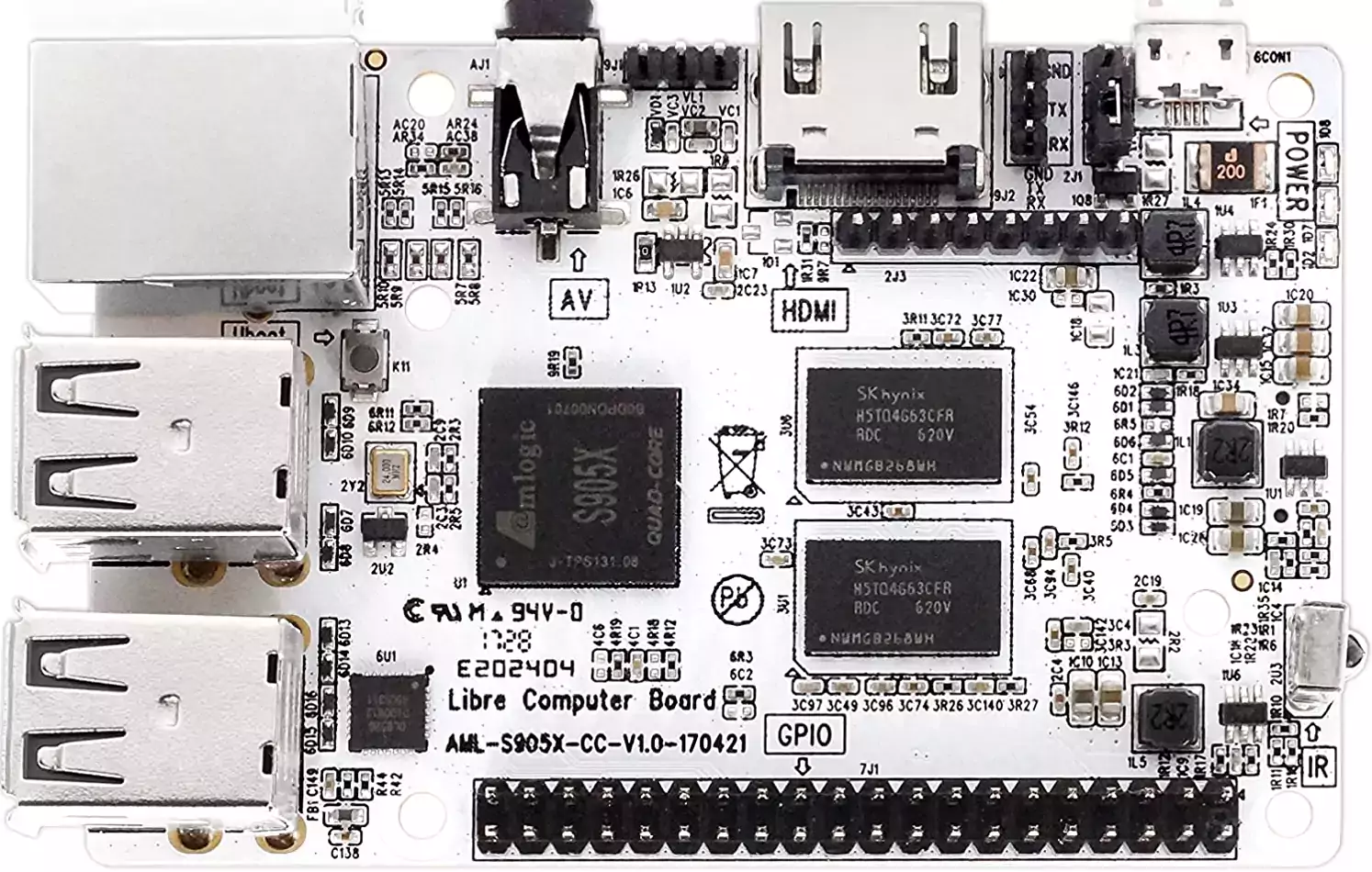 Now let's get to the budget options. These budget options are so cheap they will rival the Raspberry Pi at retail price (which nobody can buy it at and hasn't been able to for years). They're also the most compatible of all of the options I've covered.
The Libre Computers boards can literally run Raspberry Pi OS. Not only that, it can actually dual boot between Libre Boards and the Raspberry Pi. You can run a script while inside Raspberry Pi OS that will enable booting with Libre Computers boards. You can actually take that SD card out of the Raspberry Pi, use it with the Libre board and then put it back in the Raspberry Pi and it will work perfectly!
I've covered this in this guide here called enabling Raspberry Pi OS to run on Libre Computers Boards here.
But wait, there's more! The Libre Computers boards can also use the majority of Raspberry Pi hats. Now this does require using a tool to help enable the overlays but this is something that is usually impossible on alternative boards. Libre Computers has a translation layer tool that will let you use Raspberry Pi overlays with the Libre Computers boards. You can see the tool here on GitHub for more information about using Raspberry Pi overlays.
The "Le Potato" only costs $35 on Amazon at time of writing. You can read my full review of the "Le Potato" here. It's meant to be an alternative to the Raspberry Pi 3.
It also has a big brother called the "Renegade" that is more equivalent to a Raspberry Pi 4: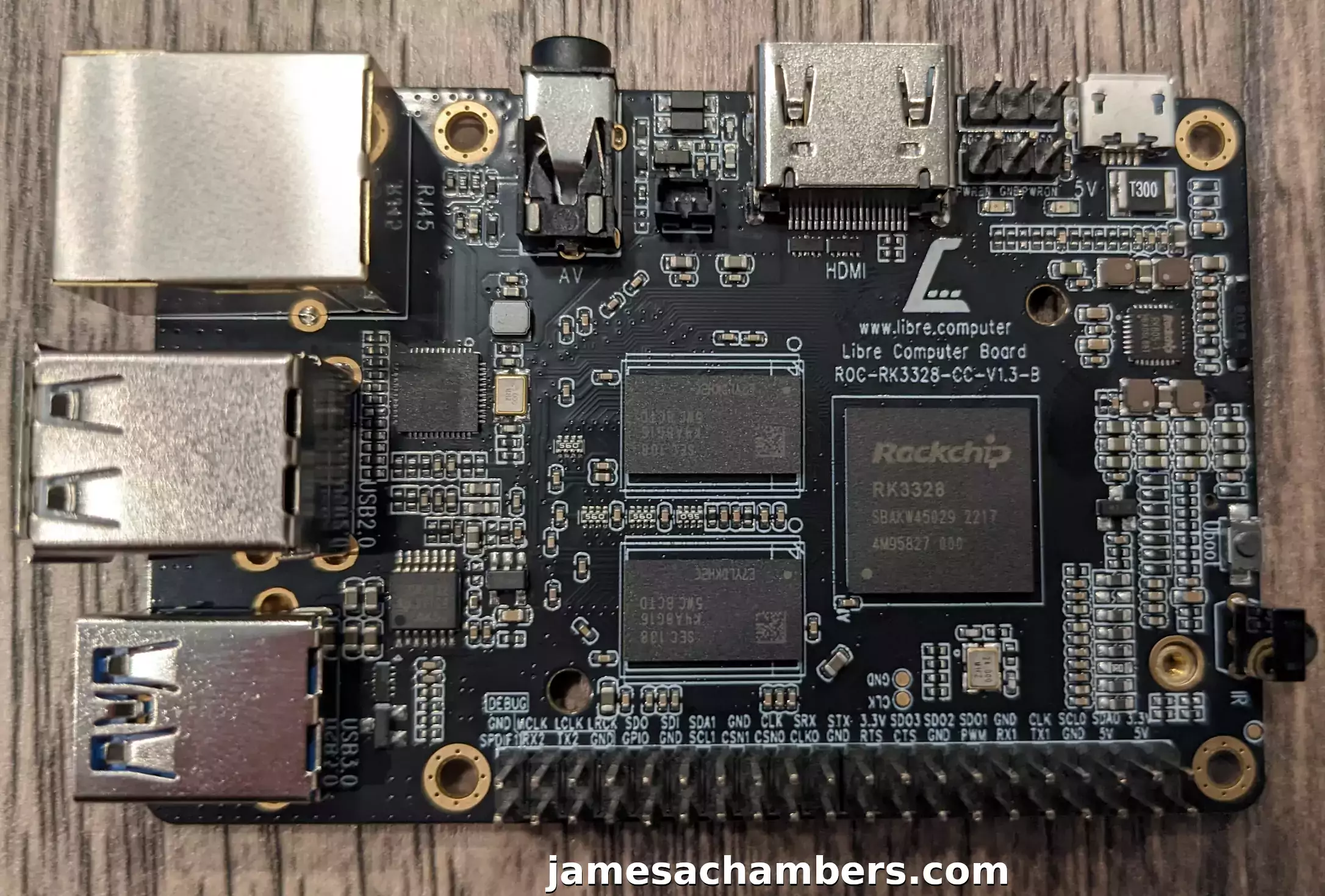 The Renegade is more powerful and has USB 3.0. It comes in a nice black color in contrast to the white color of the "Le Potato".
With the on-board USB 3.0 port you can achieve very high I/O performance scores rivaling anything a Pi 4 can do. The quad-core CPU is no slouch either and the 2GB of RAM included doesn't leave you starving for resources. It's very comparable to a entry-level 2GB Pi 4 but you can buy 2-3 of these boards for the prices that the Pi is going for right now. Benchmarking showed excellent performance gains using a SSD with this board (and pretty impressive SD card performance as well).
It's only slightly more than the "Le Potato" going for $40 on Amazon at time of writing.
You can view my full review on the Libre Computers "Renegade" here.
Best Pi Zero / Pi Zero 2 Alternative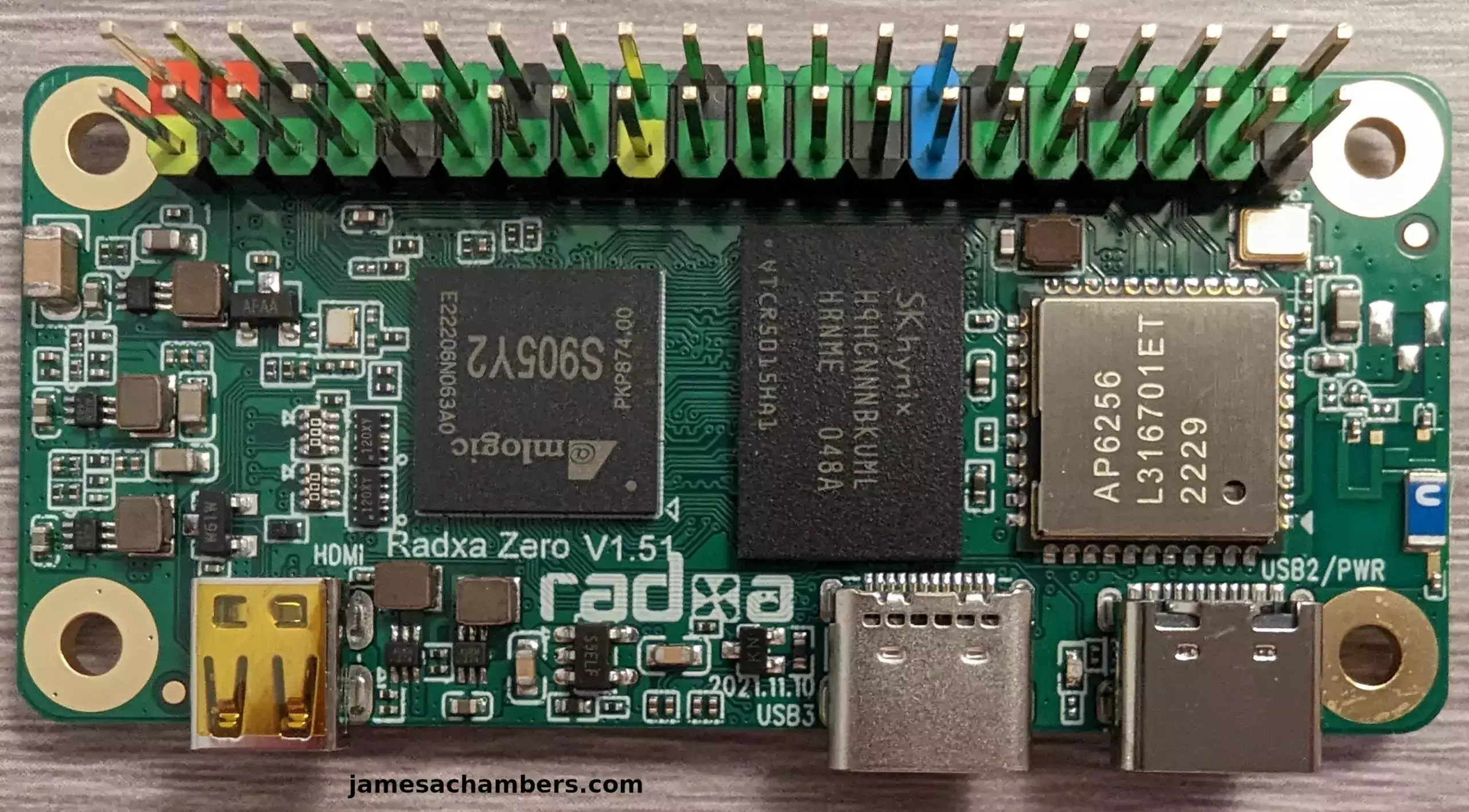 This category is easy. It's the Radxa Zero. It's everything that the Raspberry Pi Zero 2W should have been including USB-C, much higher memory options than anything offered on the Pi Zero / Zero 2W and much more.
If you need a very small form factor or the form factor of a Raspberry Pi Zero this will be a fantastic alternative for people who can get away with not having to use Raspberry Pi OS. If you're able to use Armbian / Debian / Ubuntu instead then it's very likely you can use this alternative to the Raspberry Pi Zero 2W.
Cooling is definitely recommended. The copper heat sinks I recommend are great* but make sure you have something. The quad-core CPU is quite powerful and if you run it bare you'll run into throttling and other issues a lot more frequently. It will perform better / smoother with a heat sink on it for sure.
This board is suitable for beginners. You don't need to do any firmware flashing or anything fancy to get this one working. A USB to TTY serial console is not required with this board. You can plug it into a monitor and configure it that way. It also includes WiFi/Bluetooth capabilities which avoids having to try to buy an extra adapter for it.
You can see my full review of the Radxa Zero here.
Conclusion
It has been really hard to recommend Raspberry Pi alternatives in the past. They were just so far behind what Raspberry Pi was doing and the level of support they offered. I think the majority of people will be very, very happy to know that has changed dramatically.
Radxa / Orange Pi / Libre Computers have all been at this working hard for years. The support on their boards is finally ready for mainstream users. You can use one of these boards for projects you likely want to do. There are many choices of images available for each of them with the number growing every day.
I've reviewed a ton of other boards on the site as well that are worth considering. Don't be too offended if your board/company didn't make the 2023 best boards list. These are just the most compelling choices I have seen after reviewing dozens of these at this point. These are the ones that are worth your time / consideration that I've reviewed so far. If you know of other hidden gems out there I haven't reviewed let me know in the comments as I'd love to check them out!