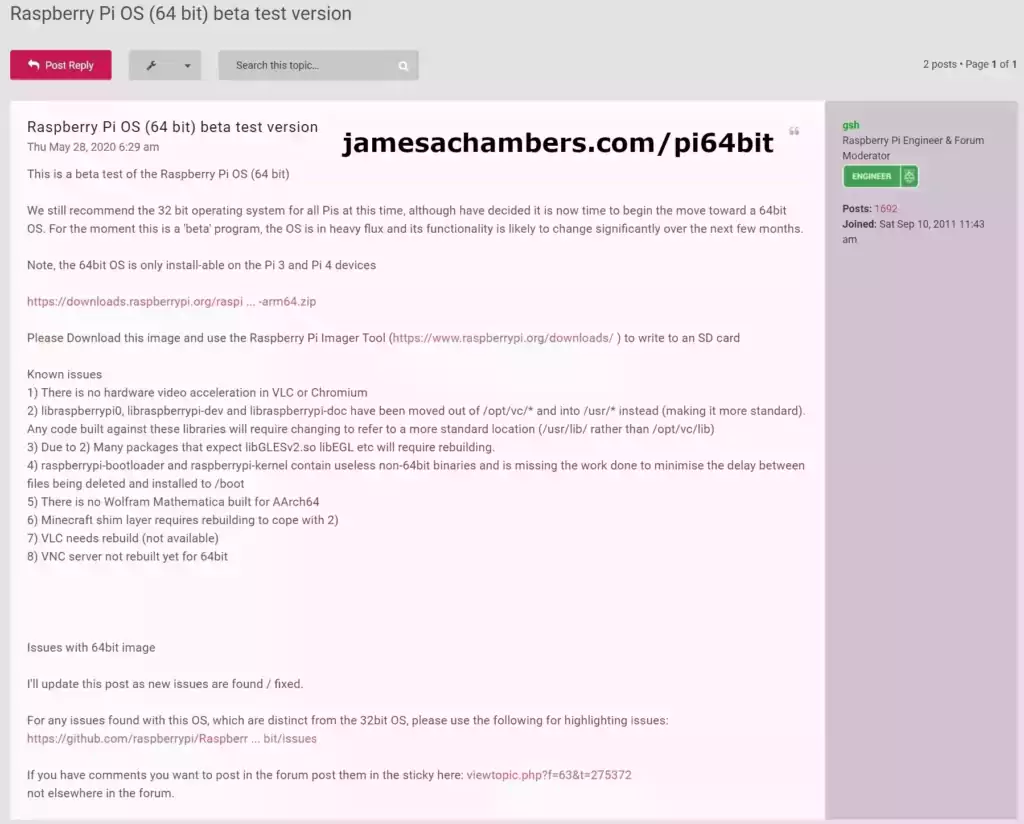 Last year a official 64 bit version of Raspberry Pi OS was released. There have been 3 versions of the image released with the latest one just having came out April 9th 2021.
It can be a little tricky to find and I've been asked in the comments here before on the site where to find it so I figured it was time to write a quick guide!
Hardware Used
The Raspberry Pi 4 is available in different memory configurations all the way up to 8 GB. It's about the size of a credit card and uses an extremely low amount of power making it ideal for all sorts of projects and ideas!
Links: AliExpress.com*, Amazon.ae*, Amazon.ca*, Amazon.com*, Amazon.com.au*, Amazon.com.mx*, Amazon.co.jp*, Amazon.co.uk*, Amazon.de*, Amazon.es*, Amazon.fr*, Amazon.in*, Amazon.it*, Amazon.nl*, Amazon.pl*, Amazon.sa*, Amazon.se*, Amazon.sg*
Pi OS 64-bit Image Location
All the beta 64 bit Raspbian images released can be seen at this URL:
https://downloads.raspberrypi.org/raspios_arm64/images/
You'll see a directory listing like this: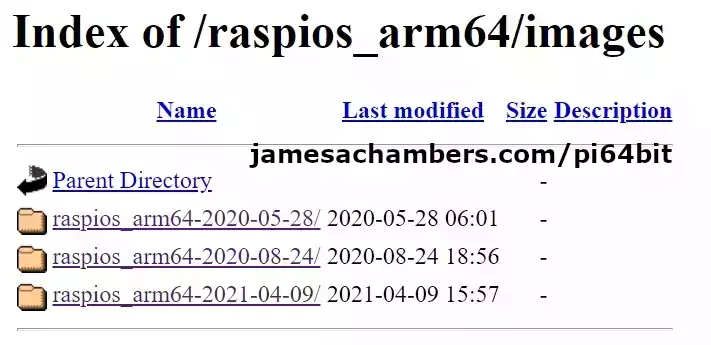 Click on the folder for the latest image available (4-9-2021 at time of writing).
Pi OS 64-bit Image File
The contents of the image folder we selected in the previous step will look like this:

The only file most of you will be interested in is the zip file. That contains the entire 64 bit image compressed to a size of about 1 gigabyte. Click the zip file to download it!
Once the download has completed extract the zip file which contains a .img file. This is the file we will write to our storage!
Writing 64-bit Image to Storage
The recommended way to write the 64 bit image to your storage device is using the Raspberry Pi Imager tool. This works with both SD cards and USB attached storage devices like SSDs/HDDs.
Using this tool for the first step (Operating System) we scroll to the very bottom to select "Use custom":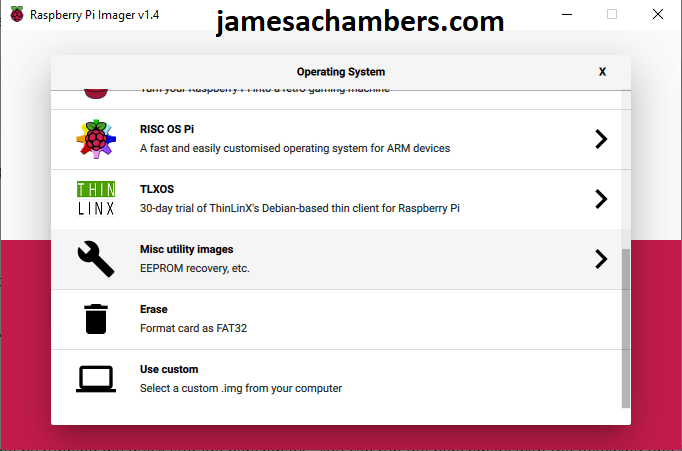 Once you select this option a prompt will open. From here you can select the .img file we extracted earlier and write the image!
Other Resources
If you're trying to set up SSD / USB storage booting check out my Raspberry Pi USB booting setup guide
For benchmarks and recommendations on the fastest storage drives/adapters for the Raspberry Pi check out my 2021 Storage Roundup
If you're having firmware issues and need to update/restore your firmware check out my Raspberry Pi firmware guide here
For my new overclocking and SSD setup guide for the Pi 400 check out my Pi 400 Overclocking and SSD setup guide