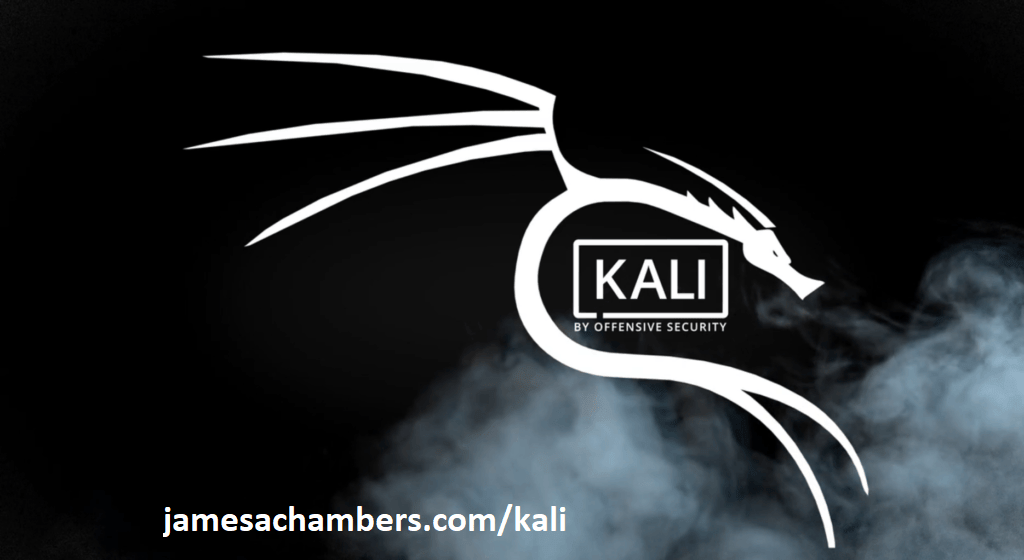 Kali Linux Raspberry Pi 4 Setup
I have tested Kali Linux on the new Raspberry Pi 4 8 GB model and everything works really well. The bootloader for Kali works despite the changes made in the Pi 4's boot process.
Performance feels really great. The full 8 GB is addressable in Kali Linux and the storage upgrades in the Pi 4 make usage feel really smooth.
Hardware
SanDisk Extreme A1 Application Class 64GB Micro SD card*
Instructions
Download Image
Head to Kali's official ARM images page at: https://www.offensive-security.com/kali-linux-arm-images/. Make sure you download one that specifically states that it supports Raspberry Pi 4. At time of writing that is "Kali Linux Raspberry Pi 2, 3 and 4 32 bit".
I recommend using the official Raspberry Pi Imaging tool to write the image to your Pi's SD card. It's available for Windows, Mac and Linux! Once you've downloaded the image you can write it to the Pi's SD card with this utility and it will take care of a lot of problems that can come up when you try to image it with dd or Etcher or other utilities.
Prepare Hardware
Write the image to a SD card as you normally would. When finished connect the Pi's ethernet port and insert the SD card into the Raspberry Pi 4.
Now power everything up.
Connect to Pi using SSH
Since this is a headless setup we will connect to the Pi using SSH to avoid having to connect a keyboard/monitor.
Once your Pi boots up and gets an IP address open PuTTY or any other SSH program and SSH into your Pi's IP address. The default credentials are login "root" and password "toor".
Update Kali
The first thing we should do is update our Kali distribution. Type
sudo apt update && sudo apt dist-upgrade -y
Once everything has finished reboot your Raspberry Pi to fully apply all of the latest updates.
(Optional) Install Kali Linux Full
By default the image only comes with a subset of everything available in the Kali distribution. Installing all of these can take some bandwidth/time so make sure you have a decent size/quality SD card and a good internet connection before upgrading to the full version.
If you want to install all tools and achieve a "Kali Linux Full" installation type now type:
sudo apt-get install kali-linux-full
(Optional) Benchmark Storage
If you feel like performance is slower than it should be it's very possible that your Micro SD card isn't performing well. For Kali usage it's highly recommended you have a high quality A1 application class card.
To benchmark your own storage and see how it is performing (as well as see other storage setups and their performance) check out Raspberry Pi Storage Benchmarks
(Optional) USB Mass Storage Device Booting (with a SSD for example)
Check out my Pi 4 USB booting guide and follow the same instructions